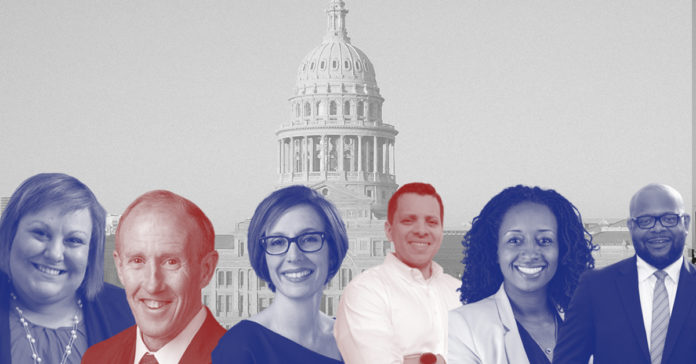 Texas runoff elections set for Jan. 28.
Texas Gov. Greg Abbott has set a date for runoffs in the latest crop of special elections. Texas voters will return to the polls on Tuesday, Jan. 28 to decide elected officials for HD-28, HD-100, and HD-148.

Early voting in all three elections will begin on January 21.

The HD-28 special election will determine who represents a large portion of Fort Bend County — including Katy, Fulshear, Simonton, and parts of Sugar Land.

Voters in HD-28 will cast a ballot for Democrat Eliz Markowitz or Republican Gary Gates, who prevailed in a crowded field during the special election in November.
Markowitz led with 39 percent of the votes, and Gates followed with 28 percent.

The special election for HD-28 has attracted national attention as a seat that Democrats might be able to flip, putting the party one step closer to controlling the Texas House of Representatives. Democrats only need 10 seats to flip the Texas House of Representatives.

Markowitz was able to draw hundreds of thousands of dollars in support from state and national Democrats as a result, and a number of high-profile surrogates visited the district to campaign for her, including Beto O'Rourke during his presidential campaign.

Although HD-148 is a race between a Democrat and Republican, most analysts don't consider it a competitive race in the Texas runoff elections
Anna Eastman, a Democrat, is widely expected to beat Republican Luis Larotta for a seat that has been held by a Democrat since 1994.

HD-100 is a race between two Democrats, Lorraine Birrabil and James Armstrong.

If Democrats can pick-up HD-28 and hold onto HD-148, they'll only need eight seats going into the 2020 election to gain a statehouse majority.

The special elections were called after three state representatives left the House for various reasons.

In August, former representative Jessica Farrar decided to retire from her seat in HD-148. In June, Eric Johnson had to resign his seat in HD-100 after being elected mayor of Dallas.

Candidates in HD-28 are running to replace John Zerwas, who left politics in September to join the University of Texas System as executive vice chancellor for health affairs.