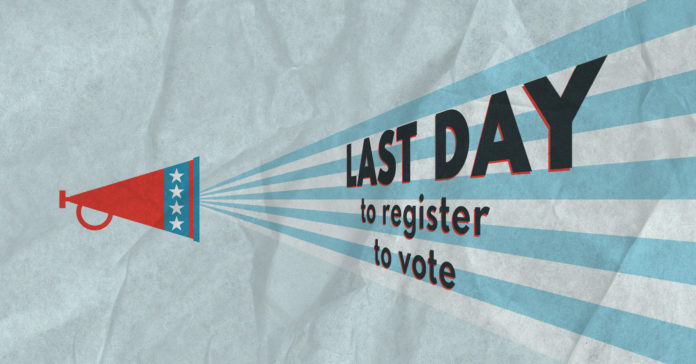 If you want to vote in the Nov. 3 election and are not already registered, today is the last day to get it done.
Texas Democrats are using today for one final push to get people registered. They are even providing an interactive map with hours and locations for registration stations across the state.  
To be eligible to vote in Texas you must:
Be a U.S. citizen.
Be at least 18 years of age by Election Day.
Live in the county where you are registering.
Not be a convicted felon in jail sentence, on probation or serving parole.
Not have been declared by a court to be mentally incapacitated or partially mentally incapacitated without the right to vote.
Ways to register:
Visit one of the voter registration sites listed here and fill out the application. 
Download and print a registration form from the Texas Secretary of State's office. Fill out the application and then drop it off at one of the registration sites listed in the link above or mail it to your county election office. The application must be postmarked by today to be accepted for the November election. Make sure to have a postal clerk stamp it with today's postmark while you watch. There is no postage necessary. You can find the address for your county election office here. 
You can also visit your county election office and fill out the form in person. Again, a list of county election offices is available here. 
All voters who register to vote in Texas must provide a Texas driver's license number or personal identification number issued by the Texas Department of Public Safety. If you don't have such a number, simply provide the last four digits of your social security number. If you don't have a social security number, you need to state that fact.
If you aren't sure if you are already registered to vote in Texas, you can find out here. 
As of a month ago, a record 16.6 million Texans were registered to vote. New totals will be available after today's last-minute applications are processed.