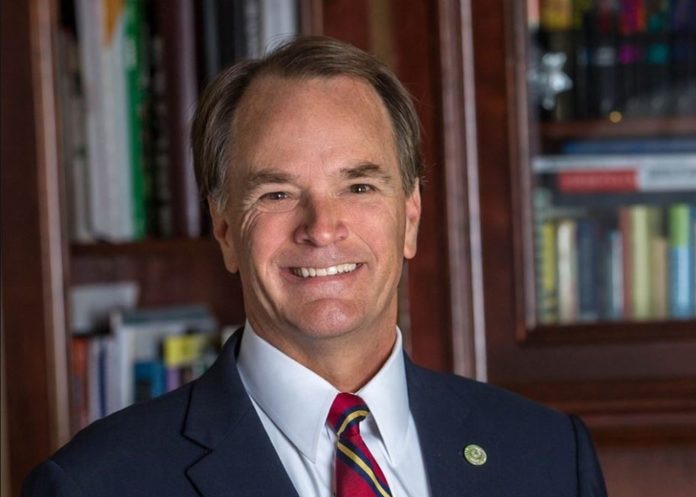 2018 was a year of change in Texas, with 28 new members joining the Texas House of Representatives. One new member is Republican Steve Toth who won election to District 15 on November 6th.
Toth defeated Democratic opponent Lorena Perez McGill by 27,052 votes, receiving 52,895 votes compared to Perez McGill, who received 25,843 votes. Toth was the former House Representative of District 15 from 2012-2014. Toth then ran unsuccessfully for Senate District 4 in the 2014 Special Election, forfeiting his House seat in the process. He then ran unsuccessfully against incumbent Kevin Brady in the Republican primary for the Texas Congressional District 8 in 2016. Toth is an ordained minister and a small business owner. His run for the seat began again when two-term incumbent Mark Keough did not seek re-election.
During the Republican Primary, Toth ran against Jackie Waters. Toth received 78 percent of the votes allowing him move onto the General Election where he faced and defeated Democratic opponent Perez McGill.
Throughout the election Toth had $256,658.14 in receipts and direct spending at $188,512.15 while his opponent raised $161,906.16 and spent $121,479.23. Toth was endorsed by a few Political Action Committees (PACs) including Texas Right to Life and other anti-consumer groups, while Perez McGill was only endorsed by Houston Chronicle among several other individuals.
Mr. Toth ran an agenda to tackle property taxes, prioritize funding for classroom teachers, and stop the expansion of Obamacare in Texas. Toth is joining a new class of representative in the 86th Legislature, and hopefully will be a member who is committed to Reforming Austin.