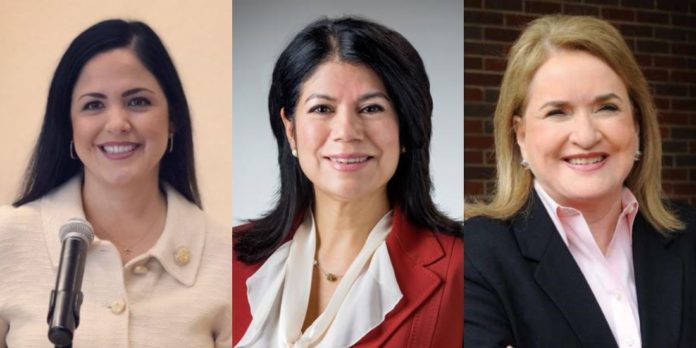 When State Senator Sylvia Garcia (D – Houston) was elected to represent Texas Congressional District 29 on November 6th and subsequently resigned from the Legislature, a vacancy opened in her previously-held Texas Senate District 6 seat.
Two current state house members have already announced they are running to succeed Garcia in a special election, which will be held on December 11th. The deadline to file to run as a candidate is Friday, November 16.
Ana Hernandez (D – Houston) currently serves House District 143, where she ran unopposed in the 2018 general election. She was first-elected to office in a 2005 special election, and represents Galena Park, Jacinto City, Channelview, and Houston.
Carol Alvarado (D – Houston) currently serves House District 145, easily winning re-election against a Libertarian candidate in the 2018 midterm. She was first elected to the Texas House in 2008, after serving on Houston City Council, and represents constituents in Houston's East End, as well as portions of South Houston and Pasadena.
According to an analysis of Texas Ethics Commission records, Ana Hernandez's last campaign finance filing was in July, covering her campaign activity during the Democratic primary. As of the latest filing, Hernandez has $228,161 in receipts, and $86,945 in expenditures – maintaining $185,259 cash on hand. However, political action committees (PACs) operating in the 2018 general election have listed Ana Hernandez as recipient of in-kind and direct contributions, totalling $36,529 since July. Hernandez must file an updated report for the special election by December 3rd, when the 8 Days Before election day filings are due – to include everything she has raised and spent since July 1st.
Carol Alvarado's last filing was in late October, covering her campaign finances during the final month of the general election. As of the October 2018 filing Alvarado has $326,635 in receipts, and $215,667 in expenditures – maintaining $441,149 in cash on hand.
Governor Abbott has called the special election for Senate District 6 on December 11, meaning these and other candidates who file have just a month to mount campaigns for the seat.
State Senate District 6 is located in east Harris County, and encompasses most parts of East-Houston – reaching as far as Baytown – then snaking around the north end, along Beltway 8.
The district is 73.8 percent Hispanic, with Black and Anglo populations making up 12.3 percent and 12.4 percent respectively.