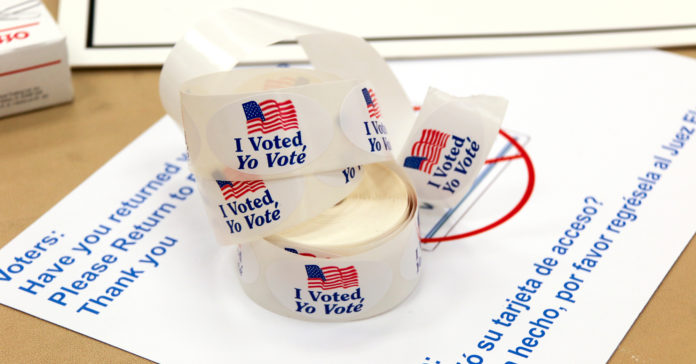 Update on October 10 at 6 PM: A temporary order from 5th U.S. Circuit Court of Appeals has reinstated Gov. Abbott's order blocking Texas counties from setting up multiple drop-off locations for absentee ballots heading into the Nov. 3 general election.
Federal Judge Robert Pitman has blocked Gov. Greg Abbott's order limiting counties to just one mail ballot drop-off location. 
"By limiting ballot return centers to one per county, older and disabled voters living in Texas's largest and most populous counties must travel further distances to more crowded ballot return centers where they would be at an increased risk of being infected by the coronavirus in order to exercise their right to vote and have it counted," Pitman wrote.
During oral arguments on Thursday, Pitman seemed to indicate this would be the direction he would go. "Is it the governor's position that we've given you so much it's OK to take back a little," he asked Abbott's attorneys.
Texas Democrats were quick with their reaction.
"Governor Abbott's attempt to suppress Texas voters has been thwarted," said Texas Democratic Party Chair Gilberto Hinojosa. "Judge Pitman's common sense order followed well-established law and stopped the governor from making up election rules after the election started. Frankly, it ought to be a shock to all of us that such a ruling is even required."
The ruling came in one of three lawsuits challenging Abbott's order. An appeal would not be unexpected.