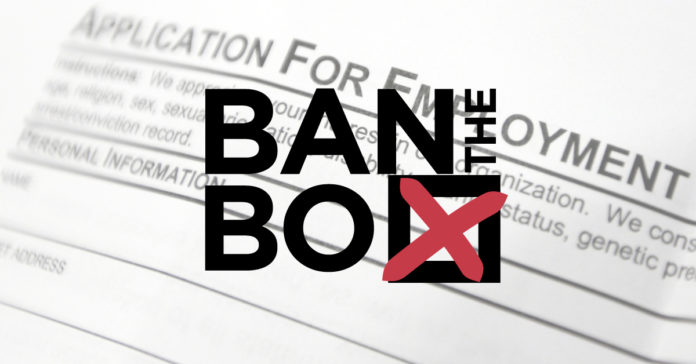 "Ban the box" laws prohibit employers from using criminal history early in the hiring process for prospective employees. The policy was endorsed by Governor Greg Abbott in his Tyler Town Hall last week in response to a question about what the state is doing to support the re-entry of formerly incarcerated Texans and help businesses hire them.

While cities like Austin have passed "Ban the Box" or fair chance hiring ordinances, there is no law on the books in Texas to prevent employers from using criminal history in the early parts of the hiring process.

In fact, the Texas Legislature attempted to pass a measure, authored by Sen. Brandon Creighton (R-Conroe), this year preventing cities from passing such ordinances like Austin's. Senate Bill 2488 passed the Senate and a House Committee but died because of an end-of-session deadline. The language of SB 2488 was originally part of a larger bill against paid sick leave ordinances and other local regulations of private employers, Senate Bill 15, which was also authored by Creighton. Rep. Craig Goldman (R-Fort Worth) was the author of the companion bill in the House.

Texas has the highest number of incarcerated individuals of any state in the US at nearly 158,000, according to the latest data by the federal Bureau of Justice Statistics. Only the federal prison population is larger than Texas. In 2018, there were 41,443 formerly incarcerated individuals released in Texas, according to the Texas Department of Criminal Justice.

Besides ban the box policies, Texas offers free fidelity bonding services, i.e. insurance policies that protect businesses for losses due to an employees' fraudulent acts, to reduce employers' concerns about hiring former felons who cannot be bonded through other sources. While the state does not offer tax incentives for these businesses, there are federal income tax credits for businesses.

Some advocates of the formerly incarcerated have cautioned the mixed results of ban the box policies with evidence showing an unintended effect of increasing racial disparities in hiring outcomes.