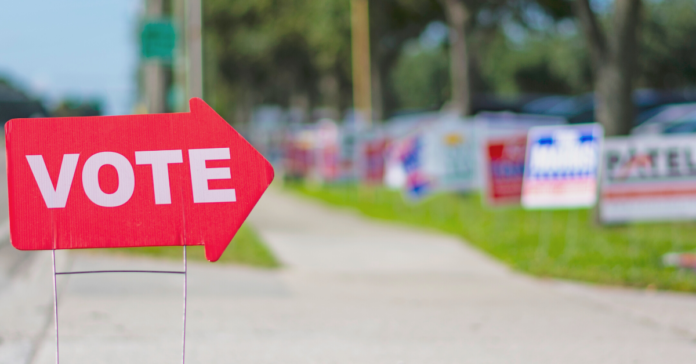 In a state defined by pride of place, Texas-shaped pretzels and chips, Texas-sized donuts and Texas-shaped waffles are not uncommon. Yes, Texans love being Texan, but not everyone comes out to show their state pride by hitting the polls and casting ballots.

In fact, voter turnout is remarkably low.

How low? Here's how voter numbers compare to the visitor attendance of the places Texans love and visit year-round in four major cities.

Houston/ Harris County

While 2,506,263 people celebrated being a Texan and wearing western wear at the Houston Livestock Show and Rodeo last year, about half of that amount of people in Harris County came out and voted in 2016 for the presidential election. Maybe election ballots should be cast at the rodeo.

In 2017, 2.4 million people attended an Astros game at Minute Maid Park. That's a million more than the 1,304,480 residents in Harris County who voted for the presidential election in 2016.

About one million more people visit the The Houston Museum of Natural Science each year than voted in Harris County in the 2016 presidential election.

Dallas/ Dallas County

Will more Texans register to vote or register for grocery curbside pickup in 2020?

In Dallas County on November 5, 2019, election day included 500 polling centers. Walmart launched curbside in the DFW metroplex in October 2015 with over 1,000 curbside locations in the Dallas area.

On the other hand, Dallas' historic longtime retailer Neiman Marcus reported a net loss of $31.2 million in 2019, this year Dallas County's opted to upgrade its election infrastructure, with a $30 million investment to replace machines and computers that were more than two decades old."

The Dallas Museum of Art welcomed 802,870 visitors in fiscal year 2017, over 50,000 more than the amount of people (750,649) who voted in the 2016 election in Dallas County.

The number of fans attending a Dallas Cowboys game in 2019 and the amount of voters in 2019 in Dallas County are nearly equal, but which has the edge? Well, it isn't Dallas County.

San Antonio/ Bexar County

H-E-B is headquartered in San Antonio and in 2018 the company "donated 1.5 million apples to 17 food banks across the Lone Star State." That's more apples than there were voters in Bexar County for the 2016 presidental election, by about a million.

Over 1.5 million people visit the Alamo every year to show their state pride, but only 586,051 people, a smidge above half registered voters in Bexar County, came out and voted in the 2016 election.
Austin/ Travis County

Research in 2018 from The University of Texas at Austin found that "Texas holds one of the nation's lowest rates of political and civic participation."

A million people swam at the "oldest cement pool in Texas," Barton Springs and just under half of that number came out to vote in Travis County for the 2016 presidential election.
The popular Austin Trail of Lights attracts an average of 400,000 people per year, close to the number that came out and voted in 2016, but where were the other 250,000 registered voters who didn't go to the polls?