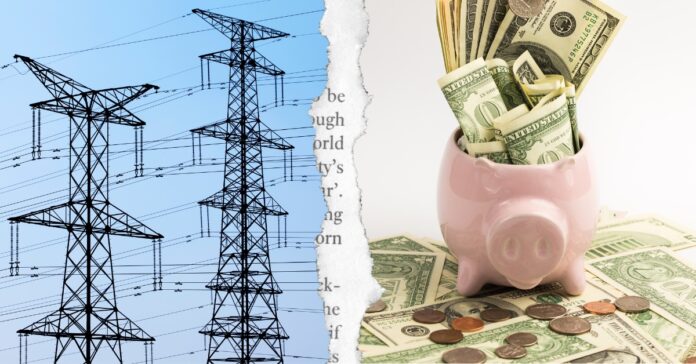 A new plan to prevent another catastrophic blackout has put billions of dollars in the pockets of Texas energy generators and cryptocurrency miners according to a new report by Carrie Bivens of Independent Market Monitor.
Following the devastation of Winter Storm Uri in 2021 that left millions of Texans without power in freezing temperatures and more than 200 people dead, the Texas state government instituted a controversial new program. Power generators would begin to store some of their energy, creating a strategic reserve in case of an emergency. The plan went into effect in June.
Also in effect in June: soaring temperatures. Summer 2023 is the second hottest on record. Texans ran their air conditioning units constantly to escape the consistent 100-degree-plus heat index.
It would be natural to think that this high demand led to low reserves and spikes in pricing. After all, one of the hallmarks of the deregulated Texas energy market is that prices can soar up to $5,000 per kilowatt hour when demand is high. This practice is supposed to encourage people to reduce their electricity use to save money. In practice, it can be a money printing machine for small groups of people.
One is the power generators themselves. Companies like Energy Transfer raked in billions during the storm when electricity was scarce. Now, they're raking in billions more thanks to the artificial shortages created during the summer by the reserve policy. As Bivens's report points out, there was plenty of power being generated during the summer, but on some days the reserve policy made it seem like there wasn't enough available. The price spiked accordingly, reaching close to the $5,000 per kilowatt hour cap. All told, the amount of extra cash generated from these spikes is around $8 billion.
Another group who cashed in is cryptocurrency miners. The computing rigs are designed to generate complicated code to make the digital currencies function, a process that is famously energy intensive. On days with power price spikes, the rigs would shut down and net energy credits. In August alone, Riot recorded $31 million in energy credits from their actions.
Lastly, solar panel owners also found themselves the unexpected beneficiaries of the artificial shortages. Owners who produce more power than they use can sell the energy back to their provider at market value. When prices are high, this can result in hundreds of dollars a month in profit. It should be noted that this is a tiny percentage overall of Texas energy consumers. Most people will simply see the price surges reflected in their bills.
Many Texans switched to balanced billing contracts following the famously high bills after Uri, so the weight of the artificial shortages may take several months to feel. In the meantime, power generators are benefiting tremendously from the reserve program. Even if it proves to be a godsend in future emergencies, for now the average Texan is footing the bill.