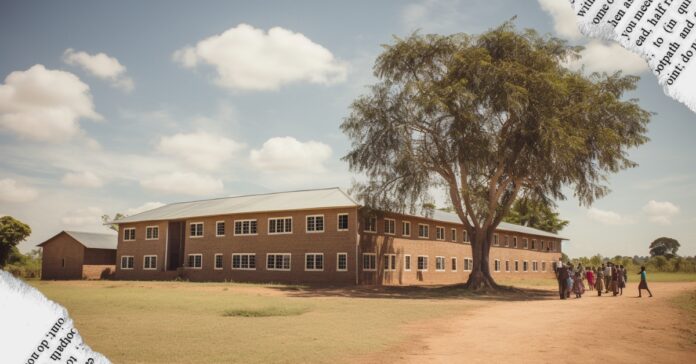 "To be clear, we're not done yet," Gov. Greg Abbott declared, referring to "school choice" as a crucial topic for the upcoming special session, rumored to convene in October.

This declaration aligns with the findings of a report issued by the House Select Committee on Educational Opportunity and Enrichment, which was established by House Speaker Dade Phelan. The report indicates that vouchers will remain a topic of discussion during the Legislature's third special session.

During the 88th Legislative regular session, Gov. Abbott listed vouchers as one of his legislative priorities, however, he was unsuccessful in getting the legislation to his desk because of "The 24."

"The 24" is a coalition composed of Republican state representatives that helped halt vouchers voting for the Herrero amendment to HB 1 – the state budget bill. The amendment prohibited state funding from going to private and religious schools – it passed in the Texas House.

"The 24" range from rural backgrounds that on average have a total school population of 50,000 students. In rural Texas, vouchers have never been welcomed. Superintendents and constituents have expressed their concerns about losing funding if students leave the district for private schools.

"Vouchers will severely damage public learning institutions by siphoning needed resources from them, pouring them into private schools," Dr. Kimberley Cantu, Superintendent of Mansfield ISD told RA News.

"At a time when public school funding still hangs in the balance, taking funding from public schools forces them to make significant cuts, impacting teaching and learning at a time when student needs are greater than ever."

Mansfield ISD, much like other districts, is embarking on a new school year facing significant challenges. During the 88th regular session, despite having a historic budget surplus, lawmakers passed no legislation that improved public education funding, there were no salary increases for teachers and no increase in the Basic Allotment – leaving the future of public education uncertain.

However, there is still a glimmer of hope during the upcoming third special session, where Texas lawmakers have another shot of allocating funds to public education. With public schools being the lifeline of communities, it remains to be seen if voucher-like legislation will stand a chance against rural Republicans in October.