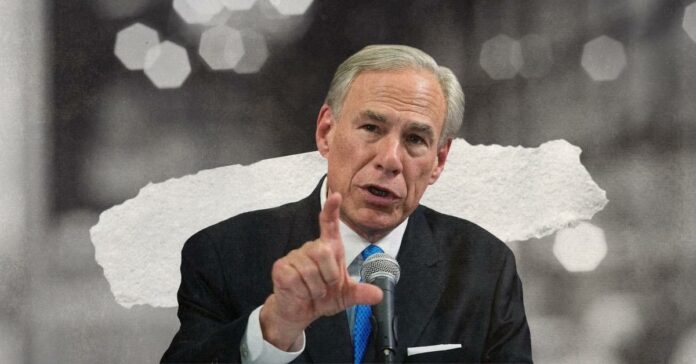 In a recent opinion piece, co-founder of the San Antonio Report, Robert Rivard, criticizes Gov. Greg Abbott's push for legislation that would redirect high school graduates, originally destined for public universities like the University of Texas or Texas A&M, to attend Christian universities in Texas.

Furthermore, the article delves into Abbott's insistence on pushing for a K-12 school voucher bill, even after it was rejected during the regular legislative session. Recently, Abbott said that voucher legislation would pass whether they got it done the easy way or the hard way, during a tele-town hall with Christian clergy, Gov. Abbot said they would take it either way "in a special session or after an election."

Rivard argues that this initiative, disguised as "school choice," is essentially a method of using public funds to support more expensive private schools, which is against the best interests of the public.

During the regular legislative session, lawmakers divided a substantial $32.7 billion surplus without reaching a consensus on bills aimed at improving public school funding during a time when Texas is facing a giant teacher exodus crisis. Instead, legislators played a game of tug-o-war with vouchers holding public education funding hostage and ultimately killing it.

"Teacher pay raises and improved school funding were collateral damage in the Senate-House standoff. No vouchers? Then no new money for teachers or schools. It's an unsavory quid pro quo, holding educators hostage while pushing legislation that will only make their jobs harder in the years to come," Rivard wrote.
According to the article, there are concerns that House Republicans, traditionally opposed to voucher bills for the past two decades, might succumb to pressure rather than risk primary challenges supported by Gov. Abbott and Lt. Gov. Dan Patrick.

However, Democrats might not be willing to compromise so easily. The article quotes state Rep. Barbara Gervin-Hawkins, who acknowledges the majority party's desire for vouchers but emphasizes the negative impact on teachers and children. Rep. James Talarico is also quoted, as saying that compromise is not a virtue when the education system and teachers' livelihoods are at stake.

In conclusion, the article suggests that the next special session will be a significant test for House Republicans who previously voted in favor of impeachment and calls on House Speaker Dade Phelan to take a leading role in this situation and stake his speakership on the outcome.

The special session is set to start on October 9th.