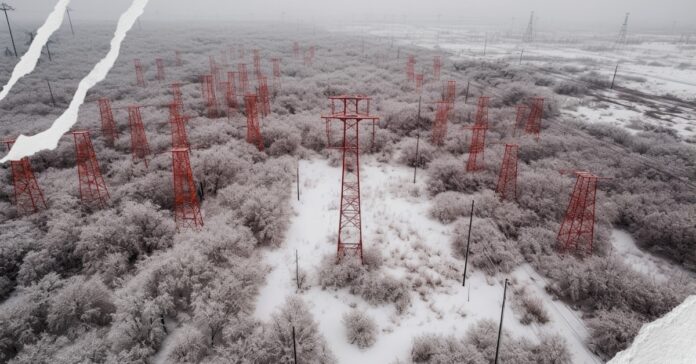 Amidst the widely-held belief that the devastating cold spell in February 2021 was responsible for the catastrophic power outage in Texas, a growing wave of lawsuits is pointing fingers at a more intricate cause: corporate greed.
According to The Houston Chronicle, these legal actions, spread across multiple states, claim that a network of businesses, acting in isolation, deliberately withheld natural gas to artificially drive up prices, thereby orchestrating fuel scarcity and reaping astronomical profits. This, in turn, led to Texas' deadliest blackout episode.
While federal investigators initially attributed the blackout to a disrupted natural gas supply, these suits assert that independent entities manipulated the market, triggering a domino effect that resulted in skyrocketing costs for energy utilities and customers throughout the Midwest.

These allegations are aimed at about 92 pipeline firms and energy traders, filed by CirclesX, a pipeline data firm, among others. These suits, if successful, could compel gas pipeline operators and traders to reimburse billions of dollars, with the potential to ease the financial burden on consumers over the next three decades.
Similar lawsuits were also filed in Kansas and Oklahoma. Kansas' attorney general made similar allegations against pipeline owner and energy trader Macquarie Energy earlier this year. Meanwhile, an Oklahoma commissioner who oversees the energy industry has called for an investigation into what he says are "ill-gotten gains from the 2021 storm."

According to The Houston Chronicle, If these lawsuits spread across three states are successful, natural gas pipeline operators and traders would have to refund billions of dollars in ill-gotten profits. A substantial portion of these funds would serve to reimburse government bonds, which customers would have otherwise repaid over the upcoming three decades through their electricity and gas expenses.
Instead of focusing on launching an investigation into pipeline companies, the Texas Legislature has spent 2021 and 2023 sessions penalizing the clean energy sector. Critics argue this reflects the political influence of the gas industry on elected officials.

The Texas Railroad Commission, whose funding relies heavily on oil and gas industry contributions, has been criticized for neglecting its oversight role and defending pipeline companies rather than investigating allegations of price fixing.

CirclesX

Erik K. Simpson, a former Enron gas trader, has been instrumental in collecting evidence against pipeline companies. He founded CirclesX, a data firm that constructed a database to track natural gas movements across Texas.

In its lawsuit, CirclesX argues that loosely regulated intrastate pipelines, which are not under the jurisdiction of the Federal Energy Regulatory Commission, facilitated the manipulation due to Texas' unique laws allowing companies to own the gas in their pipelines.
CirclesX's legal action alleges that pipeline operators, under the guise of confidential contracts, manipulate gas movement to drive up prices. During weather emergencies, they declare their own "emergencies," suspending contractual obligations and enabling further price inflation.
These allegations aren't entirely new. Past lawsuits have led to fines and damages against pipeline companies for similar misconduct. However, the complexity of these cases and the potential impact on energy markets raise important questions about regulation and accountability.