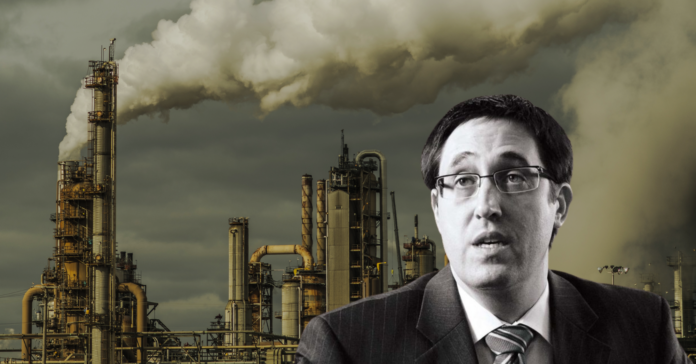 On Wednesday, Texas Comptroller Glenn Hegar released his list of financial companies that boycott energy companies. Among the initial list of 10 firms were BlackRock Inc and Credit Suisse Group.

In a statement, Hegar said his research led him to find companies that "engage in anti-oil and gas rhetoric publicly yet present a much different story behind closed doors."

"This research uncovered a systemic lack of transparency that should concern every American regardless of political persuasion. This list represents our initial effort to shine a light on entities that are engaging in these practices and create some clarity for Texans whose tax dollars may be working to directly undermine our state's economic health," Hegar said.

The findings will expose the firms to possible divestment by state pension funds. The governmental entities subject to the statute include the Employees Retirement System of Texas, the Teacher Retirement System of Texas, the Texas Municipal Retirement System, Texas County and District Retirement System, and Texas Emergency Services Retirement System, and the Permanent School Fund.
That could be a huge blow for companies like BlackRock, which has $2.5 billion in the $197 billion Teacher Retirement System of Texas. 
At the beginning of the year, BlackRock executives wrote a letter to assure officials, trade groups, and others in energy-rich Texas, of the company's loyalty to fossil fuels, claiming that the firms "have not and will not boycott energy companies," while citing holdings in Texas-based companies like Exxon Mobil Corp (XOM.N), ConocoPhillips (COP.N) and Kinder Morgan Inc (KMI.N).
"We will continue to invest in and support fossil fuel companies, including Texas fossil fuel companies," states the memo.
However, the emphasis on fossil fuels is not coherent with other years in which BlackRock has stressed its efforts to take climate change and other environmental, social, and governance (ESG) issues into account in its investment and proxy voting decisions
In his statement, Hegar said he is "particularly interested in the misguided activism surrounding proxy voting."
"Some of these firms may be using investments essentially owned by Texas to directly push shareholder initiatives that run contrary to the interests of our state."
Representatives for BlackRock and Credit Suisse did not immediately comment.