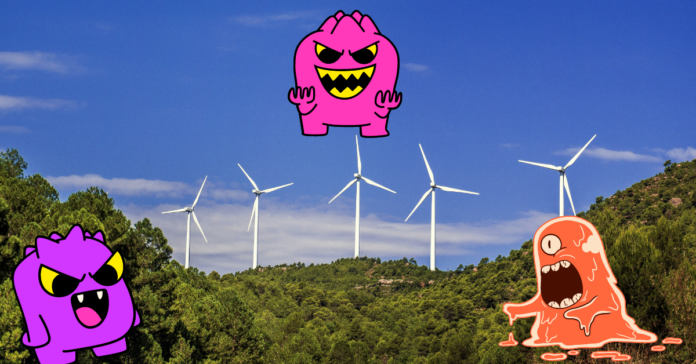 Republican state-level officials continue their fight against anything "woke," their most recent target: "critical energy theory" within the financial sector.

Last week, at the States and Nation Policy Summit held by the American Legislative Exchange Council, Jason Isaac, director of the Koch-funded Texas Public Policy Foundation declared war against "woke financial institutions that are colluding against American energy producers," according to an email obtained by the Center for Media and Democracy.

ALEC seems to be taking a few pages out of the heated battle against "critical race theory" in Texas' K-12 curriculum. At the event, the group's Energy, Environment and Agriculture Task Force, voted to back two pieces of model legislation that portray climate policy as "unfairly discriminating against fossil fuel companies."

Arguing in favor of the model legislation, Texas state Representative Dennis Paul said there was a need to "stand up to this wokeness."

Pledging to take collective action against "reckless attacks on law-abiding energy companies," the ​"Resolution Opposing Securities and Exchange Commission and White House Mandates on Climate-Related Financial Matters" encourages states to take up legal challenges against forthcoming rules from federal financial regulators around climate risk and disclosures, potentially aiming to trigger a similar wave of lawsuits from states that followed the Clean Power Plan during the Obama administration.

The "Energy Discrimination Elimination Act," requires states to list entities that are boycotting fossil fuel companies, who they claim are "colluding to force energy companies to cannibalize their existing businesses."

State comptrollers would be directed to create the list of those companies, allowing them to "request written verification from a financial company that it does not boycott energy companies." Any company that doesn't reply to said request within 61 days, per the model bill, would be "presumed to be boycotting energy companies." Listed companies that don't stop "boycotting energy companies" within 90 days would then be subject to losing state contracts or investments, as reported by New Republic.

The GOP's draft laws both demonstrate the right-wing agenda against "wokeness," and showcase another example of how they only care about their own political agenda even if it is not rooted in reality.