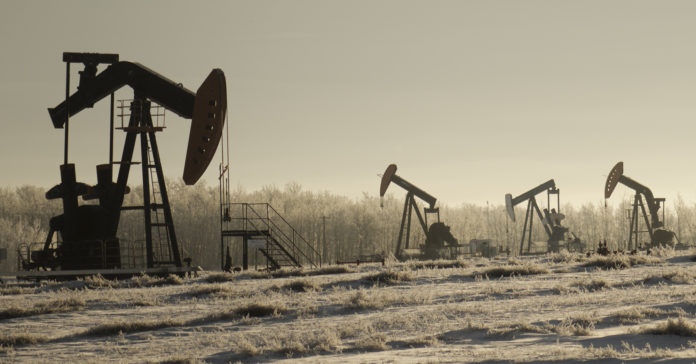 Texas has been hit especially hard by the economic downturn since the start of the coronavirus pandemic thanks to a catastrophic drop in oil prices. Unfortunately, the industry is not poised for a comeback yet.
Jobs are on everyone's minds as the unemployment rate sits at 8.3%, which is down from the peak of 13.5% in April thanks to so many Texans no longer looking for work, according to the Texas Workforce Commission. The oil and gas industry has lost 107,000 jobs during the pandemic, the fastest number of layoffs in industry history. As it stands now, Texas oil field operators employ only 162,000 workers, down by half from a peak of 297,000 in December 2014.
Global consulting firm Deloitte crunched the numbers on oil and gas industry jobs, and people hoping for more hiring are likely to be disappointed for quite a while.
"Our multivariate statistical analysis on employment and market data suggests that as much as 70% of jobs lost during the pandemic may not come back by the end of 2021 in a consensus business-as-usual scenario," the latest report says.
Job recovery will be slow, but if the price of oil raises back to $45 per barrel as it is expected to do, then Deloitte expects to see at least some significant rehiring.
However, new data may indicate bad news for Texas oil and gas workers. Giant mergers are likely to slash jobs further. This week, both ConocoPhillips and Pioneer Natural Resources announced takeovers of other energy companies with combined totals of more than $15 billion. The move is likely a way to combine efforts and slash costs, but as with all mergers that also means eliminating redundancies. This is in addition to Chevron buying Houston-based Noble Energy earlier this month and Devon Energy's plans to purchase WPX Energy soon.
That is a lot of consolidation, and it's going to put more workers off payrolls.
"Everybody knows that when two companies come together, the sum of the two is not going to survive," said Karr Ingham, a petroleum economist with the Texas Alliance of Energy Producers, to the Houston Chronicle. "If Company X has 1,000 employees and Company Y has 1,000, you're not going to have a combined company with 2,000 employees. The tendency is that consolidation causes job loss."
Of course, mergers are better than bankruptcies, where we lead the nation in oil and gas. Even before the pandemic and the oil crash, the Federal Reserve Bank of Dallas projected that more Texas oil and gas business would fail because of the Russian-Saudi Arabian price war. Combined with a lack of demand, the fall of many businesses was inevitable.
At least 10 companies in Texas have filed for bankruptcy. As the job market shrinks, so do worker opportunities.
While it is undoubtedly true that the oil and gas industry will continue to be a huge part of the Texas landscape for a generation to come, it's possible that we are seeing a seismic shift in the energy sector from which there is no coming back. The problem is that oil and gas jobs pay extremely well (about 40% more over the median wage according to U.S. Energy and Employment Report), but they are vulnerable to significant boom and bust cycles. When oil is up, prospects are up for millions of Texans, including various support industries and communities.
However, it's starting to look like the state's investment in green energy jobs may be the answer to the volatile energy job problem. They still pay well (about 25% over the median wage), and the supply is less limited to surveying and extraction.
"Fossil fuel jobs are already going away," said International Brotherhood of Electrical Workers local 520 organizer Ryan Pollock to The Hill. "We're seeing this in Texas right now; my union here had tons of oil field workers coming through my local looking for career changes because they know that these jobs aren't coming back," he said.
However, even the green energy market has not escaped the pandemic unscathed. In 2019, green energy jobs were growing twice as fast as the employment rate. This year, a huge round of planned hires was put on hold as the overall economy contracted. The industry lost around 25,000 jobs since the pandemic started, though it has since rallied and rehired at least 8,000. It is still possible that green energy in Texas will one day topple King Oil, but it's inarguable that the energy industry across the board is still struggling to recover.