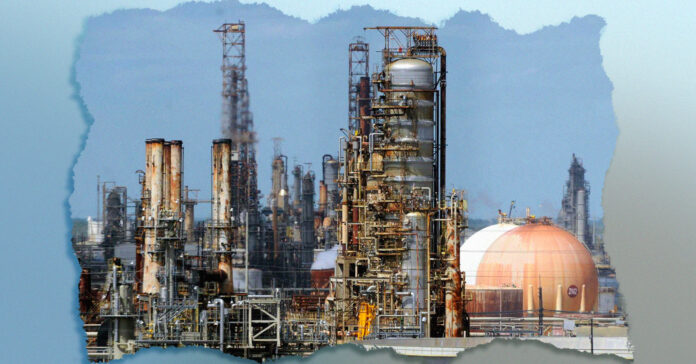 Five Texas refineries exceeded federal limits on benzene pollution, a known carcinogen, as reported by an Environmental Integrity Project in 2021, with self-reported data from the Environmental Protection Agency.
Short-term exposure to benzene can cause dizziness, headaches, irritation to the eyes, skin, and respiratory tract, and damage to the blood and immune systems. Long-term exposure leads to a risk of leukemia and blood disorders.
More than a dozen of refineries in the United States violated the limits on benzene emissions according to the EPA.
Flint Hills Resources' Corpus Christi East refinery, TotalEnergies' Port Arthur refinery, Chevron's Pasadena refinery, Marathon Petroleum's Galveston Bay refinery, and LyondellBasell's Houston refinery in Texas all reported average benzene emissions above the permissible levels set by federal law: 9 micrograms per cubic meter.
After a lawsuit from diverse environmental groups who had concerns regarding the lack of strict rules for the regulation of refinery emissions, the EPA implemented an update on their air quality regulation. This caused more than 100 U.S. refineries to monitor and report their emission levels and make the necessary adjustments to lower them.
Even so, it seems like benzene levels are on the rise as time goes on. The refinery in the country with the highest concentrations of benzene last year is one in Texas, Marathon Petroleum's Galveston Bay, with more than double the federal limit. It doesn't help that there are around 37,000 people living near the area, with 60% of them being people of color according to the Texas Tribune.
Eric Schaeffer, the executive director of the Environmental Integrity Project, a D.C.-based environmental nonprofit advocacy and legal group, states that the EPA is not doing enough to regulate and monitor the refineries. Long-term exposure of benzene is what is dangerous, and some of them have been over the regulated levels for years with no repercussions.
"We have facilities that have been over the action level every year," he said in a statement. "It's been four years now for some of these facilities, so whatever they're doing is not enough. EPA could make them do more."
The message is clear: the regulations are not doing enough, and more needs to be done in order to see clear results in the reduction of harmful emissions from these companies.