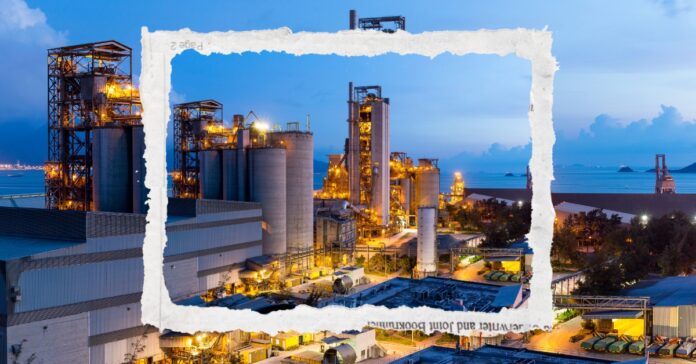 Communities in Texas are demanding stronger environmental regulations for concrete batch plants due to concerns about air, noise, and light pollution. The Texas Commission on Environmental Quality (TCEQ) is considering proposed changes to the permits required for these plants to operate.

While some see hope in the potential crackdown on emissions, others argue that the health of Texans should be a higher priority. Critics argue that the state has overlooked the overall health impact of living near multiple concrete plants.

"The only time I breathe [easily] and my blood pressure is down is on Saturday and Sundays" when the plants typically don't operate, said Linda Hunter, a Gunter resident who owns a farm next to a row of concrete batch plants, as reported by The Texas Tribune.

Residents of Joppa, 60 miles away from a rural town in Dallas, have also filed complaints about the plants' pollution. The neighborhood has been cited by some researchers as being among the most air-polluted neighborhoods in the city.

During the legislative session that ended last month, lawmakers authored dozens of bills aimed at restricting and limiting pollution in concrete batch plants. While those proposals failed to become law, lawmakers passed bills that give Texans time to make public comments on TCEQ's permit applications and require the agency to post permit meeting notices on its website.

Public comment on the changes is open until the end of the week, after which the final proposal will be presented to the commission for adoption.

If approved, the rules will take effect in January and apply immediately to new plants. Existing permit holders will have two years to comply. The permits aim to limit pollution linked to respiratory diseases and cancer.
According to The Texas Tribune, among TCEQ's proposed changes is setting production rate limits on individual plants to 650,000 cubic yards per year. In addition, concrete production rates for some counties, including Fort Bend, Galveston, Harris, Liberty, and Montgomery, will be lowered from 300 cubic yards to 200.

The industry is open to the proposed changes, TCEQ said they will "abide by any changes that may be enacted." Meanwhile, critics fear the changes will only lead to more plants in vulnerable neighborhoods. And advocates are calling for a cap on the number of plants in an area.

"Our members will still be able to supply the materials Texas needs to ensure that it can get the materials it needs to build, maintain and improve its infrastructure while protecting the environment," Josh Leftwich, president, and CEO of Texas Aggregates and Concrete Association told The Texas Tribune.
While the proposed changes also address dust reduction and minimum distance requirements, environmental advocates argue that cumulative pollution from plant clusters remains unaddressed.

"There's been a pretty long-standing concern," said Adrian Shelley, director of the Texas office of Public Citizen, a consumer advocacy nonprofit group."We just fundamentally disagree with the agency about whether they're accounting for cumulative impacts."