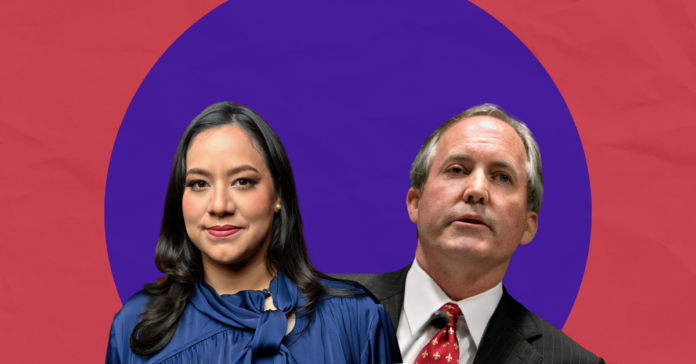 As we near election day, the Texas Attorney General race is getting highly competitive, the latest poll shows Democratic Nominee Rochelle Garza within two points of Republican incumbent AG Ken Paxton.

The survey by Clarity Campaign Labs was conducted between October 12th-16th, sampling 879 registered voters. The margin of error is +/- 3.24% at a 95% confidence interval.

The poll occurred the same week Garza's campaign debuted a new ad, slamming her opponent for his scandalous behavior as the state's chief law enforcement official. The ad, entitled "Cloud of Corruption," reminds viewers that Paxton is a criminally-indicted incumbent who has been facing serious criminal legal issues for nearly a decade.
"Sometimes criminals carry guns to rob you on the streets. Sometimes they carry briefcases to rob you of your personal freedoms," says the narrator in the 30-second ad.
Paxton is under indictment for felony securities fraud, he's fired staffers after they accused him of bribery and abuse of office, and has faced calls from members of his own party to resign.
This week, the "Coulda Been Worse" group also went after Paxton in a new political ad entitled "And One Man." The ad does not mention the AG's name but instead uses his infamous legal troubles to identify him.
According to the poll, Paxton is only ahead by 2 points, within the margin of error for the survey, landing at 48% Paxton, 46% Garza.
Keep up to date on the latest polls with Reform Austin's Poll Tracker.