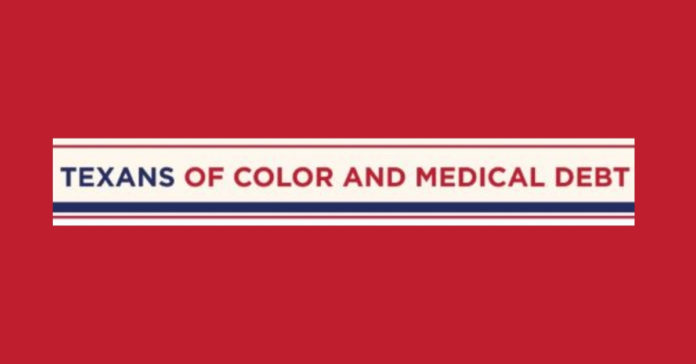 A report recently released by the Center for Public Policy Priorities examined the effect medical debt has on communities of color.
The report found that large debt disparities exist "across race and ethnicity exist in Texas due to historical and current policies. "
Additionally, the report's authors determined that black/African American, Hispanic, and American Indian families are "more likely to accrue and owe medical debt due to systemic discrimination and inequities, their children are also more likely to experience the negative consequences from its financial tolls. "
The authors also found that Texans in neighborhoods of color have medical debt at rates higher than six other Southern states— Alabama, Arkansas, Florida, Georgia, Mississippi, and Tennessee—and far greater than the national average of 21 percent.
The report also provides more ammunition to critics of Texas' decision not to expand Medicaid. The lack of Medicaid expansion has left 5 million Texans without medical insurance.
The lack of health insurance is exacerbated along racial lines. While 13 percent of White Texans are uninsured, nearly 18 percent of Black/African American Texans and 29 percent of Hispanic Texans do not have health insurance, according to the CPP report.
Racial disparity in health insurance is particularly exaggerated at the county level. In Harris County, 32.2% of Hispanics are uninsured while only 8% of whites lack health insurance.
The racial differences also apply to medical debt collections. Travis County has the worst racial disparity in healthcare collections among urban counties, with a 22 percentage point difference between neighborhoods of color and White neighborhoods owing medical debt, according to the report.
Disparities across racial groups are not just an urban issue either, as rural counties have even deeper divides, according to the report. In Harrison County in East Texas, neighborhoods of color owe $693 more, on average, for healthcare than their White neighbors.