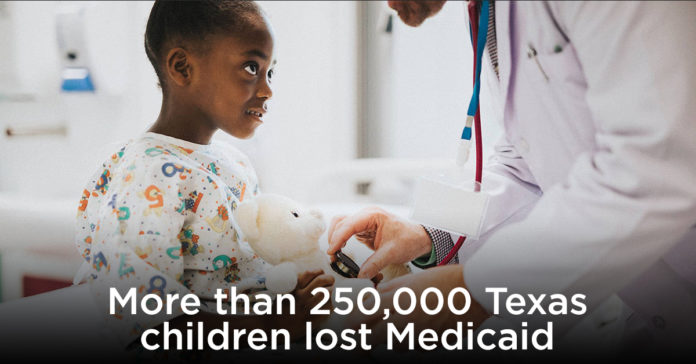 Texas continues to struggle to provide healthcare access to its population. New data from the U.S. Census Bureau shows that the number of uninsured Texas children increased for the third year in a row. 

In 2018, about 11.2% of Texas children under the age of 19 were uninsured. The number was up from about 10.7% in 2017. The number has continued to climb since 2016, when about 9.2% of Texas children lacked insurance, according to the Census Bureau's American Community Survey. 

The number of uninsured children doesn't just refer to children without private health insurance, it also includes the number of children who have dropped off the Medicaid rolls.

In July 2019 2.82 million children were enrolled in Children's Medicaid in Texas. Just a year before the number was 2.9 million. In July 2017, 2.95 million children were enrolled.

Experts attribute the increasing number of uninsured children to the ongoing political climate. The continued pushback against CHIP and Medicaid programs from lawmakers in states such as Texas is resulting in fewer children having access to healthcare.

Texas' poor track record of insuring its population means that the state has the three cities with the largest percentage of uninsured children.

In Dallas, 11.7 percent of children are uninsured, while in Houston 11.6 percent of children are without access to health insurance.