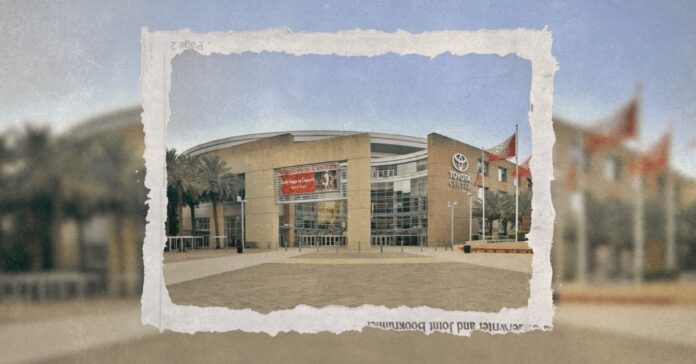 On Wednesday, Houston City Council approved a framework agreement to support Houston's bid to host the 2028 Republican National Convention. The approval came even with members voicing concerns over the policy priorities of the Republican party.
After applying to be the host city last year, Houston is a finalist to host the convention, along with Miami and Nashville, according to city officials.
The Republican National Committee's decision for the final selection is not expected until later this month. However, Houston City Council voted, 13-1, to approve a framework agreement for the event.
The last time Houston hosted the Republicans was in 1992 and the Democrats in 1928. It had also applied to host the 2024 Democratic National Convention last year, but lost to Chicago.
If Houston is selected as the host city, it will likely bring 50,000 visitors, according to estimates from city officials.
Robert Gallegos, District I Councilmember, was the only member to vote no to Wednesday's agreement, he cited some Republican policy stances on immigration, LGBTQ rights, abortion and election rules.
"We are not a sanctuary city for the divisive ideology of the RNC, nor for a gathering of those who wish to spread it, and I will not sell Houston's and our nation's personal rights and freedoms for the convention dollars," Gallegos said during the City Council meeting. "This city survived the COVID pandemic without a single convention, and this great city can certainly weather not having the 2028 RNC."
Abbie Kamin, District C Councilmember, was not present at the meeting due to illness, voiced her objection to the city's bid to bring Republican leaders to Houston.
"Any organization has the right to enjoy all that our city has to offer, and they should," Kamin said in a statement. "But (I) cannot in good conscience support (the agreement) when large numbers of District C residents are being impacted by the explicit bigotry that's been embraced by a small but loud faction" of the Republican Party.
Although he shares the same sentiments as council members who brought objections, Mayor Sylvester Turner said that the council needs to show the same respect to both parties.
"I don't think it means that we adopt their values, but it does say that we do have a city that can host people with very different views and even views that sometimes we may find hard to stomach or agree with," Turner said. "Since City Council did vote on the (Democratic National Convention) in a bipartisan way, I think it would be hypocritical for us not to show the same degree of respect on this one."
Provided Houston is chosen by the Republican National Committee, it will host the convention's general session at Toyota Center in July or August 2028.
Other events will also take place in nearby venues such as the George R. Brown Convention Center and Minute Maid Park, according to a spokesperson at Houston First Corp., the city's convention arm.
Houston First's board chair, David Mincberg, said that a high-profile event like this would boost Houston's economy during the summer, a time when the city has trouble attracting convention business due to hot weather.
"Our business is to try to bring as much convention business, as much focus on the city as possible," Mincberg told Houston Chronicle. The convention "will have an enormous economic benefit."