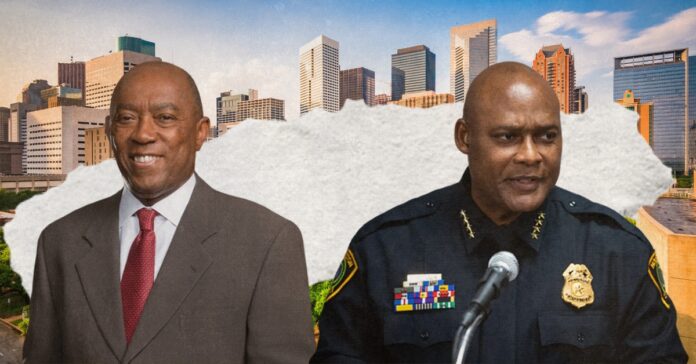 Houston is witnessing a turnaround in its crime rates, showcasing substantial declines in various violent crimes during the first seven months of this year. Data released by the Houston Police Department attributes this progress to effective law enforcement strategies and community initiatives.
Homicides in the city have notably dropped by 22.5%, totaling 210 cases between January and July, compared to 271 during the same period in 2022. Additionally, robberies decreased by 10.3%, aggravated assaults by 8.7%, and human trafficking by 7.1%, as reported by Houston Public Media.

Despite these advancements, kidnappings have risen by 8.9%, and sexual assaults by 5.5%. Overall, violent crime has decreased by 8.5% in 2023's first seven months, comprising 14,769 incidents compared to 16,140 in 2022.

"The reductions are a direct result of Mayor Sylvester Turner, Houston City Council, and the dedication and hard work of the Houston Police officers, and HPD's commitment to public safety and maintaining the quality of life for all Houstonians," the Houston Police Department said in a Tuesday news release about the latest crime data.

However, they also emphasized the ongoing need for continued efforts to sustain these improvements. The city's initiatives, including the One Safe Houston program backed by Mayor Sylvester Turner, contributed to this progress. With $73 million from the American Rescue Plan Act, the program boosts police visibility through patrols in high-crime areas and targeted interventions.

This progress is taking on political significance as well. An extensive University of Houston poll indicates that crime is a top concern for voters in the upcoming municipal election – about 83% of likely voters prioritize addressing crime.