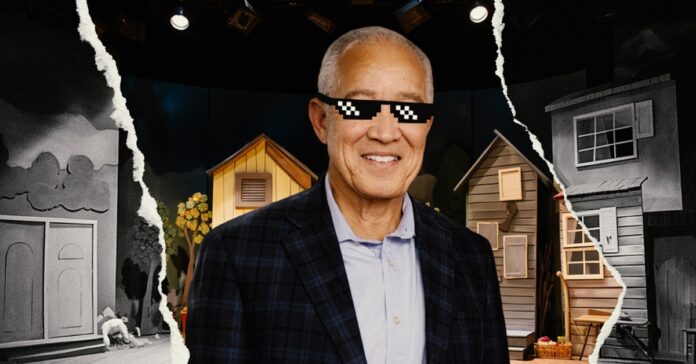 Making quite a splash, Houston ISD Superintendent Mike Miles took center stage at the NRG Center. The event, featuring acting, dancing, and singing, aimed to inspire educators and counter-critics as the new school year commenced under his leadership.

Many teachers, however, remained uncharmed, to say the least.

Jackie Anderson, President of the Houston Federation of Teachers, told The Houston Chronicle that the ceremony reflected a foreboding tone for the upcoming year, dubbing it the "Mike Miles show."

Miles initiated the convocation ceremony by participating in a musical performance alongside students and teachers from HISD's fine arts programs. This was followed by a keynote address in which he emphasized the need to prepare students for the evolving future and to bring systemic changes to the public education system. Movie clips and references punctuated his speech.
Several HISD teachers, speaking anonymously to The Chronicle, criticized Miles for unprofessional and mocking comments, branding the event as "propaganda." Some felt the ceremony was redundant, suggesting that time could have been better spent on classroom preparations.

In addition, fine arts teachers deemed it hypocritical of Miles to promote his vision using fine arts despite his purported lack of emphasis on the subject within the district.

"He claims reading and math are the forefront and he wants to get rid of fine arts. Yet he used fine arts to promote his ideologies," said one fine arts teacher to The Chronicle, who called the production a "slap in the face."

Another fine arts teacher said it was "the very definition of irony."

The convocation took place against the backdrop of significant changes within the district.

Since the Texas Education Commissioner appointed Miles and a board of managers on June 1, HISD has undergone a substantial overhaul. Miles introduced a New Education System, affecting 85 schools with adjustments in staffing, curriculum, compensation, and libraries. His reforms extended to the central office, resulting in the elimination of over 2,300 jobs, and he acquired expanded financial and decision-making powers by overturning board policies.
Miles also made headlines by hiring 87 uncertified teachers to address teacher vacancies, substantially reducing the number of unfilled spots compared to the previous year.

Even though he is facing a critical school year, Miles defended his convocation performance against negative comments. He acknowledged that criticism was anticipated but expressed his determination to press forward with his plans.
"I'm not dismissing large groups of criticisms or comments, but there are 11,000 teachers, and so even if 20 of them said negative things, that doesn't make it the trend," Miles said. "That doesn't make it the average. It doesn't make it what actually happened."