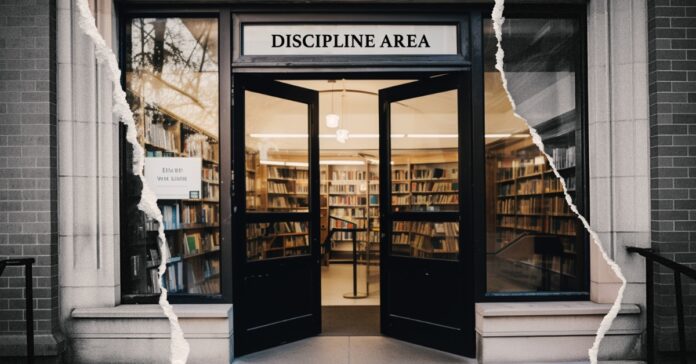 Under Superintendent Mike Miles' New Education System, librarians and media specialists will be eliminated from 28 Houston ISD campuses. This change will also impact an additional 57 aligned schools that have opted into a version of the reform plan.

Miles, who was appointed in June by the Texas Education Agency to lead Houston ISD, said the former library spaces will instead be converted into "Teams centers" — formerly called Zoom rooms — where students who misbehave in the classroom will be sent to watch the lesson virtually and others can work alone or in groups for differentiated instruction.

This move marked a significant shift from the previous administration's focus on expanding library services. Former superintendent Millard House II had made it his goal to place a librarian at every campus in the district and invested millions of dollars in purchasing new library books. But with the new plan, many high-need campuses lost their librarians.
While the district claimed that the book collections would remain accessible to students, critics argued that the absence of librarians would hinder the nurturing of reading skills and a love for books. Librarians were seen as highly qualified teachers who positively impacted student learning, especially in economically disadvantaged communities.

The removal of librarians, who fostered a love for reading through various programs and competitions, was seen as a step backward for the district's literacy goals.

"There was this great surge of improvement and excitement about the libraries, so it was so discouraging to take that step backwards," Anne Furse, a library advocate and co-founder of a group called Friends of HISD Libraries, told The Houston Chronicle.
Superintendent Miles defended the decision, prioritizing resources to raise achievement and close the achievement gap.

"Right now, we are going to try to raise achievement, we're going to try to have high-quality instruction, so the focus is on those teachers who can do that," he said. "If you have to prioritize resources, then you want to get a teacher who can deliver the science of reading versus a librarian."
However, critics believed that the move was short-sighted and detrimental to students' educational journey.

"The library is the lab – this is where you can practice (reading)," Debbie Hall, a former librarian and long-time library advocate, told The Houston Chronicle.

"Kids need to have books that they choose, that they want to read, that they're going to learn from."

"These are kids who really don't have other sources of books that are easily accessible," she said. "It's really sad because you go in and see these really bright-eyed, enthusiastic kids who really want to learn and read – and they don't have that resource that the affluent kids have."

As the district moves forward with its new education plan, the fate of these cherished learning spaces remains uncertain, leaving many educators and advocates deeply concerned about the future of literacy in the schools.
"The library is a sanctuary and a refuge of so many kids," Furse said.