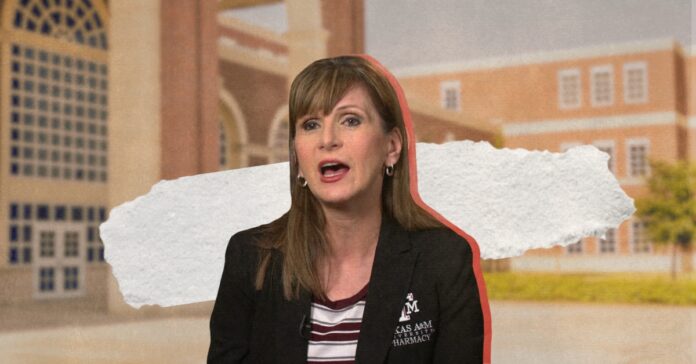 Joy Alonzo, a highly respected expert on opioid issues and a professor at Texas A&M University, found herself facing serious consequences after being accused by a student of disparaging Lt. Gov. Dan Patrick during one of her routine lectures on the opioid crisis.

The accusation quickly put her job in jeopardy.

Within hours of the complaint surfacing, Alonzo's job was on the line as her supervisors and even the Chancellor of Texas A&M University System, John Sharp, became involved.

According to The Texas Tribune, less than two hours after the lecture ended, Patrick's chief of staff had sent Sharp a link to Alonzo's professional bio. Shortly after, Sharp sent a text directly to Dan Patrick: "Joy Alonzo has been placed on administrative leave pending investigation re firing her. shud [sic] be finished by end of week."

The swift action promised by Sharp, coupled with his direct communication with the lieutenant governor's office, cast a shadow over academic freedom and raised concerns about increasing political interference in Texas universities' management.

In an email obtained by The Texas Tribune through a public records request, Alonzo told Chandler Self, the UTMB professor who invited her to speak, the investigation had been kicked off by a student "who has ties to Texas A&M Leadership."

As details emerged, it became apparent that Texas Land Commissioner Dawn Buckingham, a graduate of UTMB's medical school, played a pivotal role in triggering the investigation against Alonzo. The Texas Tribune confirmed her daughter, a first-year medical student at the time, attended Alonzo's lecture.

Although the exact nature of Alonzo's comments that sparked the reaction remains undisclosed, the subsequent email to UTMB students distanced the university from her remarks about Lt. Gov. Dan Patrick's involvement in the opioid crisis.
Buckingham served six years in the Texas Senate with Patrick, who endorsed her run for land commissioner last year.

While an internal investigation ultimately exonerated Alonzo and allowed her to retain her position, the incident raised concerns among free speech advocates and health experts.

Adam Steinbaugh, an attorney with the Foundation for Individual Rights and Expression, a nonprofit legal group focused on protecting free speech on college campuses, said "It would be highly inappropriate for a university to conduct an investigation if a faculty member says something critical of a state leader or a government official."

The incident at Texas A&M unfolded against a backdrop of ongoing concerns over the university's handling of Kathleen McElroy's hiring, a Black journalism professor from the University of Texas at Austin.

Allegations that politically motivated outsiders derailed McElroy's hiring led to a wave of criticism and contributed to the resignation of the university president. These events highlight the growing trend of state leaders involving themselves in matters beyond their expertise and the impact it can have on higher education.
The Alonzo case serves as a wake-up call to reassess the boundaries between political interference and intellectual freedom at Texas universities.