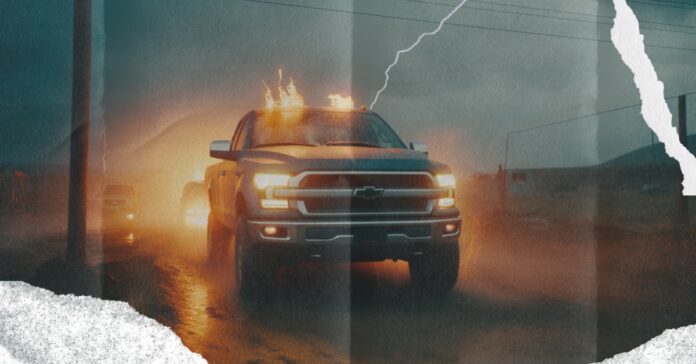 A pickup truck exploded after being struck by lightning in Texas.
According to a report from Fox News, the vehicle was struck during a thunderstorm in the Houston area. After the lightning struck, the vehicle was set on fire and was parked at Collins Park in Klein.
The Constable's Office said there were no injuries from the lightning strike or the fire.

The Klein Fire Department and the Constables deputies went to the place of the incident to extinguish the fire. The Harris County Constable Office shared pictures of the truck on Facebook.
In the pictures the fire appears to be spreading towards grass nearby, but firefighters managed to extinguish the fire before it spread.
Also, the pictures show the truck engulfed in fire, even when the truck appears to be under heavy rain. There were no reports of other damaged vehicles in the area.In the United States, 17 people have died because of lightning strikes every year in the past 5 years, however, it appears that the rate has been steadily dropping since the turn of the century. But don't worry, being struck, and killed by lightning is a very unlikely event, with a probability of 1 in 79,746.