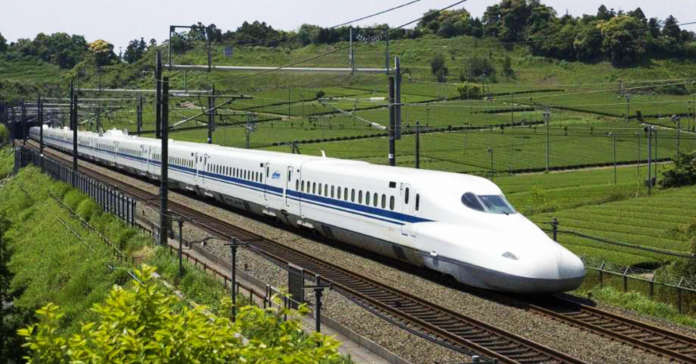 The Texas high-speed rail project is stalled on the tracks, and several state lawmakers would like to see it stay that way. The project to connect Houston and Dallas with bullet train service had finally begun gaining speed. Then the novel coronavirus hit and forced the layoff of 28 workers.
"Our engineering partner is in Italy, our operations partner is in Spain and our technology provider is in Japan," said Texas Central High-Speed Rail CEO Carlos Aguilar in a statement released on the project's website. "Our financial partners are in those countries, as well as here in the United States. Understanding the impact of COVID-19, and the challenges those countries and the U.S. are facing, is a new fact of life."
Perceiving the layoffs as a sign of weakness, 28 Texas legislators, many of whom represent rural areas of the state that have been opposed from the beginning, are now calling for the project to be canceled altogether.
"It has become clear Texas Central Railroad simply does not have the financial resources required or expertise employed to continue with this project," State Rep. Ben Leman (R-Anderson) wrote in a letter signed by the group. "To proceed otherwise would be an inexcusable waste of taxpayer dollars and jeopardizes the integrity of the rules making process at the Federal Railroad Administration."
Aguilar indicated that Texas Central will move forward once the pandemic ends, noting that jobs and investments will be key to restoring the economy.
"It's disappointing that some lawmakers are focused on killing more than 17,000 jobs in this time of need considering the economic hit we've taken due to COVID-19 and declining oil prices," Aguilar told the Dallas Morning News. "Texas Central is the shovel-ready project that our state needs now more than ever. In addition to providing a new, safe and efficient transportation option, this project has the ability to help jump-start the Texas economy."
The Texas bullet train is supposed to shrink travel time between Dallas and Houston to less than 90 minutes, helping to reduce traffic congestion on the I-45 corridor. Currently, there are approximately 16 million trips made between the two cities annually.
The company will not accept any state or federal taxpayer loans for the project.