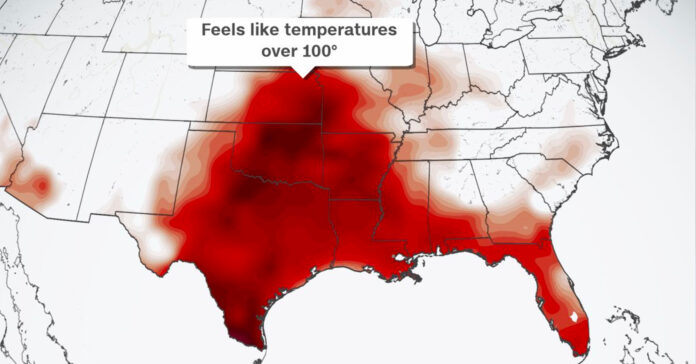 In a move that is sure to be very triggering to Texans after the disastrous winter storm this past February, the Electric Reliability Council of Texas (ERCOT) has issued a formal warning that the power grid will be strained as sweltering summer temperatures settle in.
"ERCOT has issued a Conservation Alert, and Texans are being asked to safely reduce their electric use," the group tweeted on Monday. The news was met with great derision and many mocking memes.
Underneath the snarky responses were a lot of worries, and it didn't help that ERCOT escalated their warning on Tuesday. The council said that demand had increased and started dipping into the reserves by the afternoon. By 2:40 pm, the wholesale price of electricity rose from $85/megawatt-hour to $1,000. The increase was supposed to encourage power generators to bring more power into the grid, which they did. Prices dropped back to normal range around 3 p.m.
Unfortunately, the demand has further stressed the system as Texans crank the air conditioning up to escape the heatwave. On Tuesday, some 86,000 worth of megawatt-hours were shut down for maintenance and emergencies.  Warren Lasher, senior director of systems planning for ERCOT, confirmed on a Tuesday call to reporters that these outages were not planned.
Because of the real-time market nature of the Texas power grid, giant wholesale spikes in price can happen in extreme weather. As many Texans saw in Winter Storm Uri, sudden spikes in price were often passed on to customers in the form of bills for thousands of dollars. Those price increases can make power generators want to include more power into the grid in the name of profit.
Unfortunately, ERCOT does not have the authority to order them to do so in the name of need. Instead, the council can only recommend a course of action to preserve the grid, and lately, that seems to be calling on Texans living under extreme heat to simply use less electricity. Spokespeople from ERCOT said on Tuesday that they were seeking information from power generators on why so many units are out of commission.
Calls to reform the Texas power grid were numerous following the catastrophic failure of the power grid in February, but ultimately little was done. The isolated, market-driven nature of Texas electricity supply is simply not regulated in a way that ensures power regardless of profitability.
Some minor reforms, such as mandating that ERCOT members actually live in Texas, were proposed, and the head of the council was forced to resign. Texas leadership, including Governor Gregg Abbott and Lt. Governor Dan Patrick, have repeatedly spoken against measures such as reconnecting Texas to the national power grid. The legislature seems reluctant to give any agency the power to force improvements on Texas power generators or punish those that allow the system to fail. What is left is ERCOT and their pleas for users to save the grid by turning off their ACs when the heat index tops 105 degrees. It's little wonder that people make fun of them on Twitter for it.