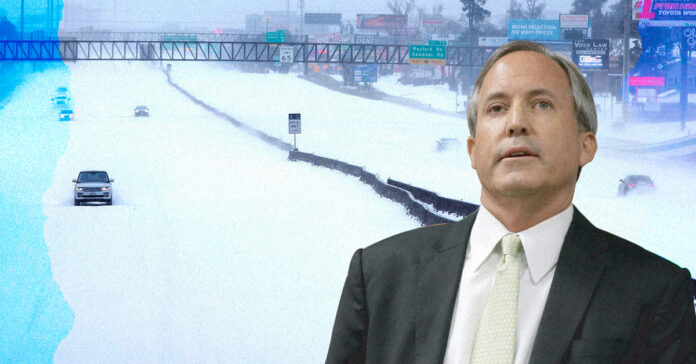 After last year's winter storm, Attorney General Ken Paxton sought to take on the big fishes of the state's energy market, pledging to "tirelessly pursue justice for Texans." Now, a year later, he has sued just one electricity provider.
At the time, Paxton's office launched a flurry of investigations.

And now, – since Paxton has not said anything publicly – it is unknown if those investigations are active, hindered, or have come up with nothing.

The lack of information from Paxton's office comes at a time when Texans have been left to deal with the debris of the storm — billions of dollars in energy debt. 
In contrast to Paxton's approach, other officials are constantly updating the public on their inquiries into natural gas price spikes.
According to The Dallas Morning News, The Federal Energy Regulatory Commission referred two cases of possible market manipulation to investigators and closed seven other inquiries, the agency disclosed in a November report.
And Kansas attorney general Derek Schmidt announced last September he would seek outside help to investigate gas prices that appeared to violate the state's anti-profiteering law.
"If you think about what happened to natural gas markets, that would be the equivalent of Buc-ee's raising the price of gasoline from $3 to $900 a gallon," said Ed Hirs, an energy economist at the University of Houston.
"The problem is that the market was constructed to encourage this type of gaming and lack of supply in order to drive up prices during a crisis," he said to The Dallas Morning News.