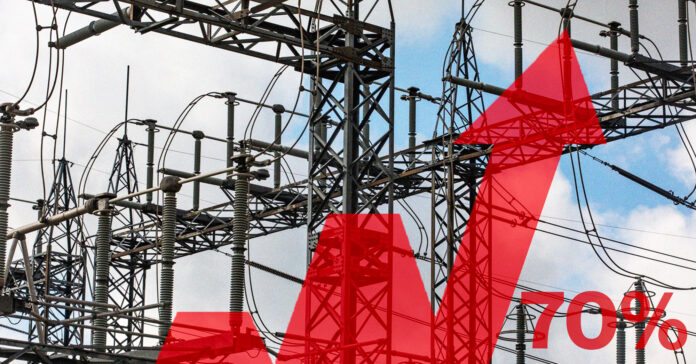 Oil prices are rising, driving up the cost of gas. Electricity bills are soon to follow the rising value of natural gas.
Texas' Power to Choose indicates a 70% increase from last year's prices for residential customers.
"We've never seen prices this high," said Tim Morstad, associate state director for AARP Texas. "There's going to be some real sticker shock here."
Residents will be hit with increased plans at different times, depending on locations and contract expirations.
"Many people had locked in at low rates and when they roll off those plans, they're going to be astounded by the market prices," Morstad said.
He's primarily concerned about retirees living on fixed incomes. The cost of living increases they receive will be quickly outpaced by rising utility bills.
ERCOT indicates that natural gas accounts for 44% of its energy capacity.
This time last year, natural gas futures contracts were valued at $3.08, according to the U.S. Energy Information Administration. Similar contracts are now selling for $8.70.
Last month's short-term energy outlook report projects natural gas prices will spike until the second half of 2022. At minimum.
"Natural gas prices could rise significantly above forecast levels if summer temperatures are hotter than assumed in this forecast and electricity demand is higher," the report said.
Texans enjoyed electricity rates below the national average from 2009 to 2020. However, the Dallas-Fort Worth area has overtaken the national average and continues to grow.
"Texas has this whole mythology around cheap gas and prosperity, and those days are clearly over," said Alison Silverstein, an energy consultant who formerly worked with the Federal Energy Regulatory Commission and Public Utility Commission of Texas.
"We're in trouble as consumers," Silverstein said. "The most effective thing we can do is try to use less electricity. That means using automated thermostats, energy efficiency measures and the like."
"Turn up the thermostat on the air conditioner, crank up a fan and drink lots of water," she said. "We don't have a lot of other choices."
Fortunately, the market for wind and solar energy has been on the rise and currently accounts for 38% of ERCOT's energy capacity.
"Wind and solar are saving our wallets," Silverstein said.
Texas still needs to improve energy efficiency efforts through means like quality heat pumps and insulation.
"We got used to low energy prices and fell into some complacency," said Doug Lewin, an Austin consultant who works on energy and climate issues. "But this would be a good time to double down on energy efficiency as a way to help people lower their electric bills."
Lewin warns of a coming "affordability crisis," which we are completely unprepared for.
"It's a daunting problem, and I don't think our state policymakers are even half aware of it yet," Lewin said.
The director of the Maguire Energy Institute at Souther Methodist University believes the best move is to further boost natural gas production.
"It's not like oil — where you can drive less," he said. "It's very difficult to reduce natural gas consumption.
"This time of year, most of it goes to power generation — to cool homes, offices and manufacturing plants. And if we get real hot weather, demand is going to be even higher."