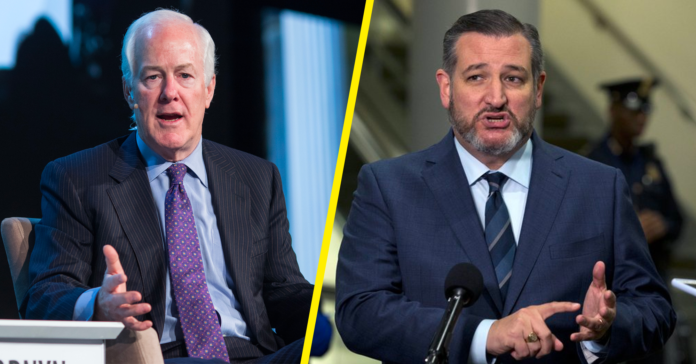 President Biden's infrastructure bill, an ambitious plan to invest in the country's infrastructure while building climate change resilience, was approved in the Senate with shattering bipartisan support.
The trillion-dollar plan approved on Tuesday morning, will direct federal funds to upgrade nationwide roads, enhance electric grids and broadband, construct and rebuild bridges, among many other recovery projects aimed to boost revitalization and adaptation to the new climate reality.
As reported by the New York Times, the 69-30 vote was uncommonly bipartisan; the yes votes included Senator Mitch McConnell of Kentucky, the Senate Republican leader, and 18 other Republicans who went against the wishes of former President Donald Trump.
However, Senators John Cornyn and Ted Cruz were not among the GOP leaders joining forces for the country's modernization.

"This is reckless. And it's unprecedented. … This is a trap," said Ted Cruz on the Senate floor Thursday. "Listen, for Democrats it's what they campaigned on. If you're a Democrat, you want to raise taxes and raise spending. You want more debt from China. That's what Democrats do."
Last week Cornyn seemed to challenge Ted Cruz by hinting to support the measure and suggested an amendment before the bill headed for the Senate.
Cornyn's amendment proposed the local redirection of unused COVID-19 relief funds to carry out the infrastructure projects, instead of federal investing.
"After reviewing the CBO's analysis, which estimates the bill will increase the deficit by a quarter trillion dollars, and because of the failure to include my bipartisan amendment, I cannot support the final bill." John Cornyn tweeted.
The bill is set to reach the House this fall, where it will most likely face setbacks as the approval of the $3.5 trillion spending package has been set as a condition to take up the bipartisan bill.
The spending package will discuss the expansion of Medicare, immigration reform, climate change adaptation, among others."It will be a lasting bipartisan achievement to help the people we represent — it's going to improve the lives of all Americans," said Senator Rob Portman, a Republican of Ohio.