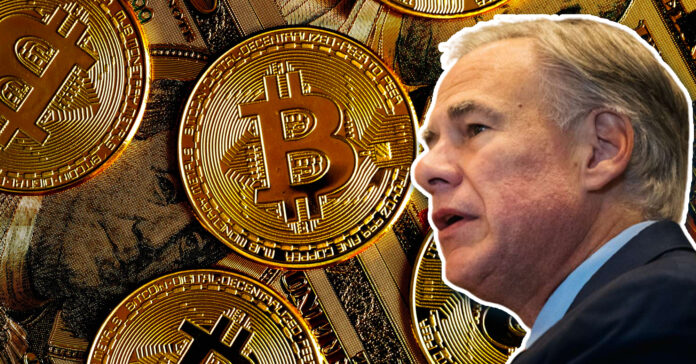 Texas Governor Greg Abbott has always been a steady advocate of Bitcoin mining and smiling at the thought of Texas being known as "Bitcoin country."
Since last fall, he has turned to cryptocurrency deal makers in Austin to save Texas' electricity grid. The idea is that electricity-hungry Bitcoin miners will help alleviate the stress of the state's power grid. The assumption was that since the miner's computer arrays would demand so much electricity someone would eventually come along to build more power plants.
The idea is that if the grid starts to fail again – which two arctic blasts in January already exposed continued vulnerabilities when they shut down gas production – miners could quickly shut down to conserve energy for homes and businesses.
However, there is no guarantee that anyone will build more generators or that Bitcoin miners will shut down when they are asked.
Ben Hertz-Shargel, global head of energy consultant Wood Mackenzie's Grid Edge unit, believes depending on Bitcoin miners is risky. As crisis looms, miners could vie for power with families and businesses. "At those times, Bitcoin mining would be competing with basic core societal needs like heating or cooling homes or the functioning of hospitals and nursing homes," Hertz-Shargel said, as reported by Bloomberg.
Doug Lewin, an energy consultant in Austin, believes there needs to be a thoughtful approach to bringing Bitcoin miners onto the system.

He said regulators need to require miners to shut down during a crisis, instead of making it voluntary. "We've got to make sure that if we're getting close to scarcity, people aren't mining Bitcoins anymore."
It appears that Abbott is gambling his political fortune on getting through the winter with Bitcoin miners.
According to Bloomberg, the grid is one of the governor's few weak flanks: The most recent University of Texas/Texas Tribune poll, from October, showed that 60% of Texans disapprove of how state leaders have handled the reliability of the grid.
Abbott is all-in and isn't alone. State leaders, from Austin Mayor Steve Adler on the left to conservative Senator Ted Cruz, are also pushing Texas as a crypto paradise.
"In five years, I expect to see a dramatically different terrain with Bitcoin mining playing a significant role as strengthening and hardening the resiliency of the grid," Sen. Cruz said.