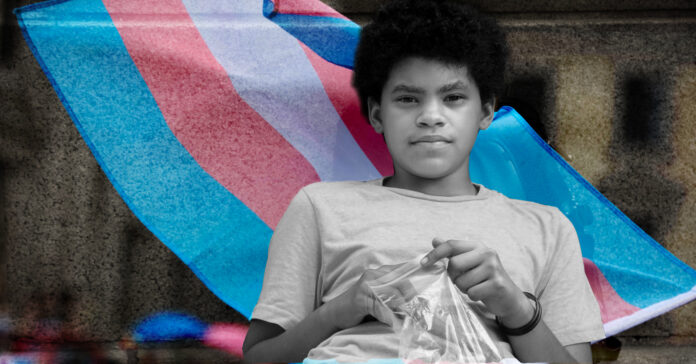 The Texas government's attacks against transgender youth and those who love and care for them are not going unnoticed by the rest of the nation.

On Wednesday, a Travis County district judge temporarily stopped the state's child welfare agency from investigating the parents of a 16-year-old who underwent gender-affirming health care – unfortunately stopping short of blocking these types of investigations statewide.

The judge's decision came in response to a suit filed by two national civil rights groups against Gov. Greg Abbott and the Texas Department of Family and Protective Services on behalf of the family, which came under review for supporting their daughter's care for gender dysphoria, as reported by The Houston Chronicle.

The investigation into the mother of the 16-year-old transgender girl – who is an employee of the DFPS – came just days after state officials declared gender-affirming medical care can constitute "child abuse" under state law.

Abbott issued a Feb. 22 directive, backed by a non-binding legal opinion by Attorney General Ken Paxton that equated surgical and medication treatments with child abuse.

Gender dysphoria is defined by the American Psychiatric Association as psychological distress and anxiety due to a mismatch between a person's sense of their gender and their assigned sex at birth.

Contrary to what the Attorney General and the Governor might believe, evidence-based care treatment for gender dysphoria reduces emotional distress, improves the sense of well-being, and reduces the risk of suicide, according to a statement by the American Academy of Pediatrics and a Feb.25 study by University of Washington.

"Families should not have to fear being separated because they are providing the best possible health care for their children," said Brian Klosterboer, ACLU of Texas attorney representing the plaintiffs.

The judge's ruling came at the same time the Biden Administration's Health and Human Services Department moved to counter Abbott's order.

"HHS will take immediate action if needed. I know that many youth and their supportive families are feeling scared and isolated because of these attacks. HHS is closely monitoring the situation in Texas, and will use every tool at our disposal to keep Texans safe," said HHS Secretary Xavier Becerra. 
The new guidance calls for Texans to file a federal complaint if they experience any discrimination on the basis of gender identity or disability while seeking gender-affirming care.

"This is government overreach at its worst," Biden said in a statement Wednesday. "Like so many anti-transgender attacks proliferating in states across the country, the governor's actions callously threaten to harm children and their families just to score political points. These actions are terrifying many families in Texas and beyond. And they must stop."

Paxton and Abbott are being accused by Democrats and LGBT advocates of using transgender kids as political pawns, conveniently choosing to take action on the issue in the week before their primary elections.

Abbott's chief political strategist, Dave Carney, recently said this "mutilation" – as he views it – was a "75-80 percent winner" politically in a general election.

Also points out the irony of Abbott's priorities. While his attention is focused on the loving and caring parents of transgender youth, there are children without parents suffering in Texas' appalling foster system.

A court-ordered team monitoring the agency found that 23 children had died in the state's custody between summer 2019 and spring 2021.

Ricardo Martinez, CEO of Equality Texas, said at a press conference outside the Travis County courthouse Wednesday that Paxton's and Abbott's bigoted stunt has turned into a political prosecution.

"That's a whole 'nother level of evil: Prioritizing attacking kids with loving families when there are kids in foster care sleeping in administrative offices awaiting placement," Martinez said.

Here's where you can file a complaint with the HHS Office of Civil Right: https://ocrportal.hhs.gov/ocr/smartscreen/main.jsf