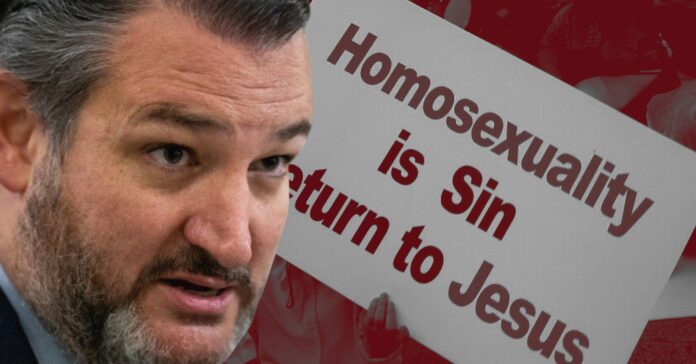 On an episode of his podcast, Texas Sen. Ted Cruz said he would vote against a bill to codify same-sex marriage protections into federal law. He argues these protections would be a threat to religious liberties.
The initiative of codifying this is one of the Democratic priorities before the midterm elections and Cruz said on the last Tuesday episode of his podcast that he would not support a bill on this issue. This is not the first time Cruz has expressed his positions against same-sex marriage, for example, in July he said that U.S. Supreme Court's ruling to legalize gay marriage was "clearly wrong," According to his office, Sen. John Cornyn would also vote against the bill. "This bill without a religious liberty protection would have massive consequences across our country, weaponizing the Biden administration to go and target universities, K-12 schools, social service organizations, churches and strip them of their tax-exempt status", said Cruz.

For this bill to pass, Senate Democrats would have to maintain their already fragile 50-member majority together. Nevertheless, some Republicans have also expressed their support for this bill. For example, Sens. Susan Collins of Maine, Lisa Murkowski of Alaska, Rob Portman of Ohio, Thom Tillis of North Carolina, and Ron Johnson of Wisconsin, according to CNN.