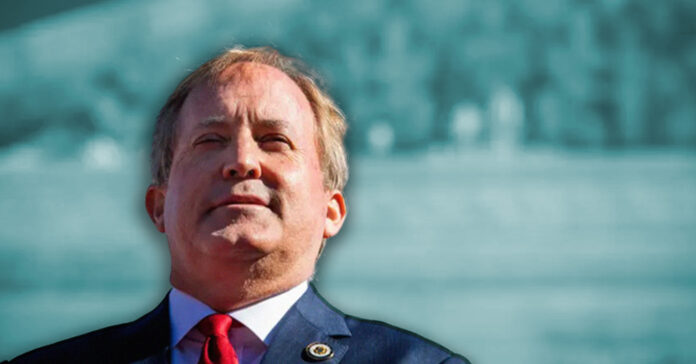 Last week, Twitter "canceled" Texas Attorney General Ken Paxton for "hateful conduct," after misgendering Assistant Health Secretary Rachel Levine.

The post was flagged with the message: This Tweet violated the Twitter Rules about hateful conduct.

However, Twitter decided it was of public interest for the post to remain online.

Paxton tweeted Levine "is a man," lashing out at whoever named her as one of USA Today's Women of the Year.
Levine is the country's highest-ranked openly transgender official. Levine also heads the Health Service Commissioned Corps, where she holds the rank of admiral, as reported by The Houston Chronicle. 
On Friday, Paxton backfired saying he was "simply" following science, claiming the  "whole insane episode represents a two-pronged attack from the left."  
The Attorney General's war against transgender citizens has been raging on for some time. In the last few weeks, he has been Gov. Greg Abbott's wingman, in the unconstitutional pursuit of families who help their children transition with gender-affirming medical care.

Carrying on his Twitter feud, Paxton dared to share his opinion on transgender athlete Lia Thomas taking a gold in the NCAA 500-yard freestyle competition.

Thomas, a transwoman, swims for the University of Pennsylvania women's team and passed all of the NCAA's rules for trans competitors – including 12 months of testosterone suppression – before her competition.

However, Her victory sparked a backlash on social media and Paxton couldn't help himself. He congratulated Emma Weyant for being the real champion, because "the person who came in "first" is actually a man.
Paxton believes he is just stating science facts in a "matter-of-factly" fashion, and doesn't understand why he is being labeled as "hateful." Unfortunately, he promises to continue his war against human biology and Big Tech.