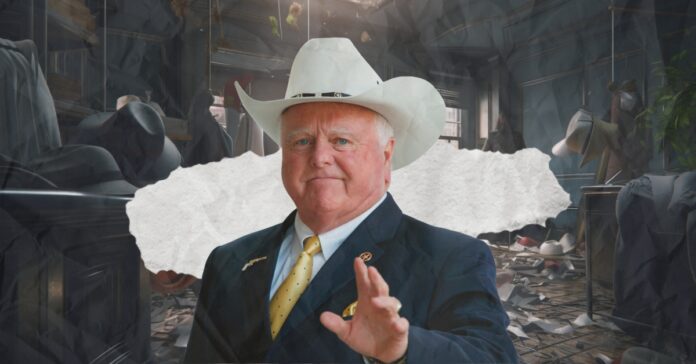 In a move that's bound to make headlines, Sid Miller, the Texas Agriculture Commissioner, is mandating that all his employees dress "in a manner consistent with their biological gender." This latest action by Republican leaders in the state is being seen by many as another attempt to target transgender people.
According to the Texas Tribune, Miller issued the requirement as part of a "dress code and grooming policy" that is dated April 13. The Texas Tribune obtained a copy of the policy, which was first reported Monday by The Texas Observer.

And if you're thinking of breaking this policy, you better think again! The two-page policy applies to everyone in Miller's department, and employees who violate the policy will be sent home to change their attire and will not be compensated for missed work time. If the problem persists, employees could face "remedies up to and including termination."

Not everyone is happy about this latest move. Brian Klosterboer, an attorney with the ACLU of Texas, told The Texas Tribune that this dress code provision violates Title VII, which bans employment discrimination based on sexual orientation or gender identity. He also said it violates the First Amendment's right to free expression and the Equal Protection Clause.
"State agencies should be focused on doing their jobs and not discriminating against their own employees and trying to make political statements through their agency regulations," he said. "There is no important governmental interest that this can meet."
The dress code appears to be part of a larger effort by Republicans in Texas and across the country to target transgender rights, as lawmakers in the state debate bills restricting transgender rights in various areas, including healthcare and athletics.