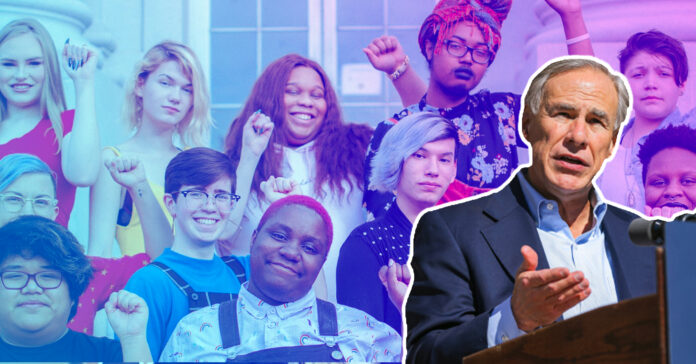 Following Texas Attorney General Ken Paxton's lead, Gov. Greg Abbott directed state agencies this week to conduct "prompt and thorough" investigations into the use of gender-affirming care for transgender children.
On Friday, Paxton stated that certain gender-affirming treatments for transgender children — including gender reassignment surgery and puberty-blocking medications — "can legally constitute child abuse under several provisions" of state law, as reported by The Washington Post.
On Tuesday, Abbott cited Paxton's opinion in a letter to the state's Department of Family and Protective Services, saying it was their responsibility to protect children from abuse.
Later on, in a tweet, the Governor said the agency would "refer for prosecution of any such abuse."
The letter also says that according to Texas Law it is the DFPS's duty to investigate the parents of any child who is subjected to these abusive gender-transitioning procedures.

Instructing all teachers, doctors, and caregivers to begin reporting trans students.
In August, the Department of Family and Protective Services began to recognize certain gender-affirming surgeries as "child abuse" after receiving pressure from the governor, the Texas Tribune reported.
In October, in another effort to remove support from transgender children, Abbott signed a law that bans transgender girls from playing with female sports teams in public schools.
However, since Paxton's opinion carries no legal force, many prosecutors and county attorneys have said they will not follow the order, as reported by The Dallas Morning News.
This includes the district attorney's office and the county attorney's office in Travis County, where Austin is located.

Travis County Attorney Delia Garza told the Morning News that "Republican leadership of this state is trying to turn loving and supportive parents into criminals, and this office will play no part in it."