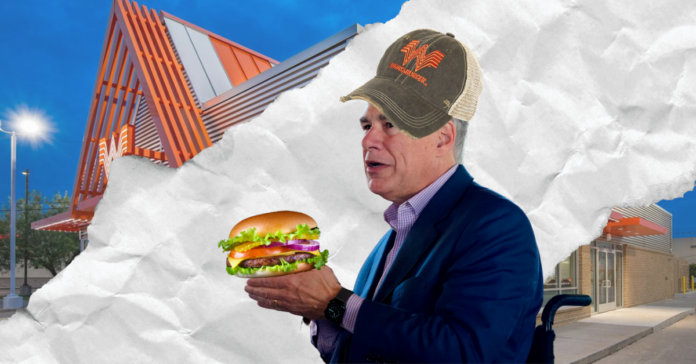 Gov. Greg Abbott, in a sudden realization, declared Aug. 8 the Whataburger Day in Texas. It is a funny announcement, but now, Abbott is receiving A LOT of criticism from everyone.
"Whataburger is a true Texas gem," Abbott announced on Twitter. "Proud to officially recognize August 8 as Whataburger Day in Texas. Happy Whataburger Day to all those celebrating!"
The tweet received a lot criticism by a widely variety of people, for example, anti-vaxxers hate Abbott's Whataburger Day announcement:
Also, conservatives from Wise County hated Abbott's idea:
There are other critics that have more important things to say. Brett Cross, whose son Uziyah Garcia was killed in the Uvalde massacre along with other 18 children and two teachers, quoted the tweet: "This is what you're doing?! Children are dying and you're recognizing a day as a fast food joints day? Your priorities are more fucked than Ted Cruz's vacation dates."
People also started criticizing him for his recent installation of buoys with saws:
Also, there were comments correcting the statement from Abbott saying that Whataburger was a Texas gem, while technically its majority was sold to a Chicago investment firm in 2019.
The comments and quotes to Abbott's tweet is just more proof that nobody likes him.