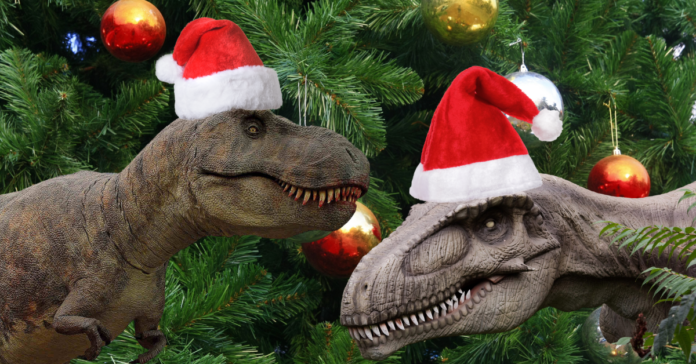 Holiday season has just started and that means a bunch of Christmas-themed activities will be happening around town. But, as with everything, since there are so many activities it becomes hard to choose.

Here is a list of our five favorite activities in North Texas for you to enjoy with your family, your partner or by yourself.
The Heard Natural Science Museum & Wildlife Sanctuary in McKinney is having a traditional Christmas parade but they are adding a not so conventional twist on the activity: Dinosaurs. In addition to that, you will enjoy the holiday spirit in the natural beauty of the museum. The parade will be held Saturday and Sunday, December 10 and 11, 6:30-9:30 p.m.
Charles Dickens' "A Christmas Carol" is one the season classics. The story has been adapted to movies, cartoons, comics and now, the North Texas Performing Arts in Plano will hold a musical adaptation named "Scrooge the Musical." The tickets cost $20 and there will be functions from December 8 to 11 at Courtyard Theatre.
World Ballet Series presents The Nutcracker
Another classic from this season is Tchaikovsky's ballet adaptation of the Nutcracker. The famous World Ballet Series will hold a one day performance in Arlington at the UTA campus. Tickets go from $30 to $150 and the function will be December 9 at 7:00pm.
This year marks the 50th anniversary of Candlelight, the nighttime yuletide tradition at Dallas' Old City Park. You can enjoy this Dallas tradition for $8. The event is happening December 10 and 11.
The Posada is a latinamerican tradition that is held in workspaces, schools and neighborhoods. The Latino Cultural Center in Dallas will celebrate their own posada with traditional food and music. The event is free and will happen Sunday, December 11.