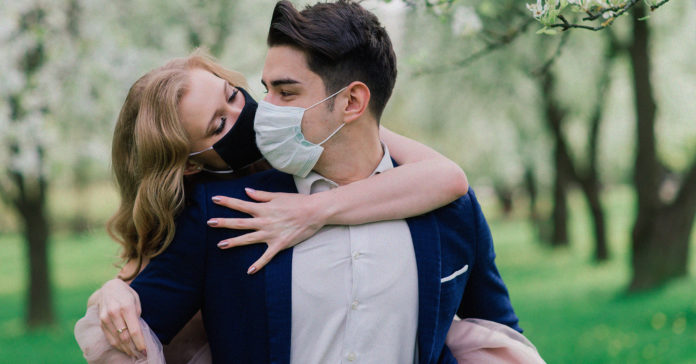 Brides and grooms-to-be are shuffling and postponing their wedding plans because of the pandemic and shifting from indoor facilities to outdoor facilities for the sake of the health and safety of their guests. 
Ranches and Farms with plenty of room to celebrate
Here are four locations to consider if you are looking for other options for a wedding or hold an event in 2021.
A venue like Painted Lakes Ranch is perfect for couples who want a rustic vibe for an outdoor wedding, and the barn and open spaces of the property are breathtaking for a special day with a view. There's a 3,000 sq ft covered patio that's a fabulous dance floor. 
Located in North Texas about an hour West of Fort Worth. There is special pricing going on now. 
Here are other ranches, barns and farms in the Dallas area to consider for your wedding day including Knoxville Ranch on 50 acres located in West, Texas, which has a beautiful landscape for a full outdoor wedding ceremony and reception. 
Good things come in smaller wedding packages
As guest lists get chopped due to COVID-19, a smaller venue and scaled down reception may be appealing, the rooftop view at the new Thompson San Antonio hotel is stunning, and perfect for a small rooftop reception. 
Other new locations in San Antonio for a ceremony include Estancia Del Norte for a beautiful poolside ceremony with flora and fauna and fountains, it's opening doors for weddings in the Spring of 2021. 
For a smaller guest list there's Hotel Valencia Riverwalk is very romantic and set on the banks of the San Antonio River Walk, they even do mico-weddings with 25 guests of less, for those ceremony packages start at $600 including champagne toast and guestroom. 
Gardens provide elegance and fresh air
During the pandemic a wedding can still be elegant and holding your special day in a garden is romantic. The Gardens of Cranesbury View, in New Braunfels, Texas provides a picturesque venue of Hill Country that can host up to 300 guests. Located on two acres of sculptured gardens, scrolled boxwoods, and there's a classic gazebo for your garden wedding ceremony.
Some other garden locations to consider in Texas include The Gardens at Madeley Manor in Conroe, Texas, has exquisite gardens, Reflections Venue & Gardens in Plano, Texas provides gorgeous manicured grounds for your wedding, and the South Texas Botanical Gardens & Nature Center in Corpus Christi, hosts weddings in the spring and summer months.
At Madera Estates, in Conroe, TX offers indoor and outdoor options for your special day and the scenery was inspired by the "luscious highlands of Central Mexico."
For an intimate wedding with sounds of nature in the background, the Houston Arboretum & Nature Center could host your wedding ceremony. Here is information and some photos.
Sip Texas wine and make a toast to the future with a panoramic view
4R Ranch Vineyards and Winery, "overlooks magnificent vistas and rocky terrain," and provides rustic indoor and outdoor spaces to say "I Do" with a view. Located in Muenster, Texas, and hosts weddings for those in Dallas-Fort Worth and Wichita Falls areas. There's a "50-foot cantilevered deck" for your guests to enjoy for panoramic views of the Red River Valley.
Say your vows under the Texas sky and the natural beauty at D'Vine Grace Vineyard in McKinney, Texas, a Tuscan-style mansion winery.
Fortunata Winery is perfect for those seeking an intimate, elegant atmosphere for their big day, the property can accommodate up to 70 guests. Located on FM 2931 outside Aubrey, Texas. The Chapel in the Woods and Pergola is dreamy.
Wedding reception guidance
While there are other location options for brides and grooms in Texas with social distancing and protecting guests from COVID-19 in mind, Texas Monthly reported recently about the 'germ infestation' happening at weddings across the state causing the virus to spread, and that health protocols are being ignored in the name of love. 
One photographer describes her experience contracting the coronavirus at the reception and a groom testing positive for COVID-19 before the wedding.
According to the health and safety guidance for weddings from the Texas Department of State Health Services includes that at an indoor wedding venue guests are limited to 75% capacity. 
Along with recommending that all employees and customers must wear a face covering (over the nose and mouth) whenever maintaining six feet of social distancing from another individual not in the same household isn't feasible.
The minimum health protocols for all wedding reception venues includes groups maintaining at least 6 feet of distance from other groups during the wedding at all times, providing hand sanitizing stations at the entry to the reception, and to set up guest tables with more than 10 people per table.
The guidance includes that all employees and contractors at the wedding facility be screened for COVID-19.
Planning a wedding in an era of a pandemic means considering the health of not just the guests, it's the wedding planner, the DJ, the bartenders, the catering staff, and many more people, here's more tips on planning a wedding during the pandemic.