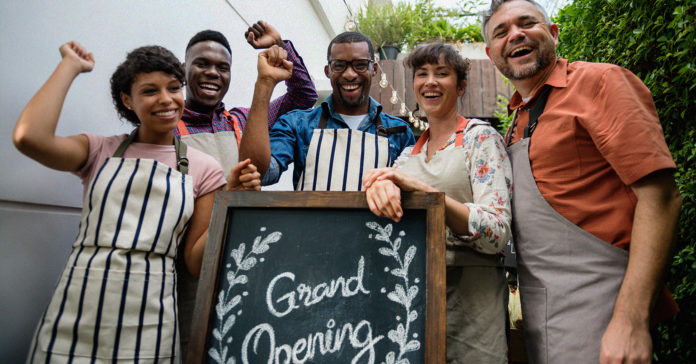 During 2020, Texas experienced the loss of over 10,000 restaurants, and the Texas Restaurant Association says there's a chance that 30 percent more may follow. Their findings show that 62% of Texas restaurant operators expect their sales to decrease from current levels during the next 3 months. Despite this bleak outlook, there are new restaurants popping up across Texas. Here's a glance at some restaurants that are launching in Texas in 2021, and what's cooking.
Houston
Chris Shepard, chef and owner of Underbelly Hospitality told Eater he is looking forward to The Lounge at March to fully open in 2021.
Known as the dim sum legend, Tim Ho Wan is planning to open in Katy Grand Square with their world-famous BBQ Pork Buns and more.
Feges BBQ's is opening its second location in Spring Branch in 2021.
Downtown, Common Bond Brasserie & Bakery will open in 2021 at the Bank of America Tower, where guests can grab breakfast, pastries, chili, and more, plus there's a full bar.
Right before the Christmas holiday the much anticipated Tiny Champions opened with pizza and pasta, and coveted wine and cocktails.
For those craving Korean-style bacon, the Nash will open in early 2021 in The Star, aka the Texaco building, as a new happy hour go-to with a floor-to-ceiling bar.
San Antonio
Despite the pandemic San Antonio saw dozens of restaurant openings, and here are a few expected in 2021.
San Antonio's longtime Mexican eatery El Misasol is opening another location in North San Antonio as the New Year chimes in.
Skywalk Sports Bar and Grill is opening in January and one of San Antonio's beloved pitmasters, Emilio Soliz, is back and is the executive chef.
A new tiki lounge is opening on the River Walk in 2021, named in honor of the River Walk's architect Robert H. H. Hugman. Hugman's Oasis will include an Asian inspired comfort menu from House of Má. Here's more.
Burger Boy will open its fourth location this spring in the North Side.
Three other restaurants opened in December in San Antonio, here's more details.
Austin
In Austin, new Mexican, Seafood-centric, Greek, and Korean BBQ restaurants are opening.
The operators of Cosmic Coffee + Beer Garden are opening a second location of Cosmic Saltillo in East Austin. 
In Northwest Austin, Juliet Italian Kitchen is opening a second location as well in the Arboretum in early 2021, their 17-layer lasagna will follow.
Here's more Irish pubs, snack bars and Japanese-influenced food opening in 2021.
Dallas
Dallas experienced some heartbreaking losses in the restaurant world during the pandemic, but here are a few openings to keep your eye on.
The National Anthem will roll out in 2021, consuming 10,000 square feet in the ancient pie-shaped building at Commerce and Cesar Chavez Boulevard, the vibe is rock and roll.
Hattie B's Hot Chicken is planting some roots in Dallas from Nashville in 2021.
For those wanting a bit more excitement on their pizza, there's a lot more than pepperoni and cheese at Thunderbird Pies. The restaurant is opening in spring 2021. The stand-alone restaurant comes to life after their delivery-only concept flew off the roof during the pandemic.
Dallas foodies can keep their eye on over ten new openings in 2021, including Ame, an upscale Indian restaurant with a French-European influences, along with a new wood-fired Italian restaurant and sushi lounge opening in March.
For Dallas diners the line is worth it for Jeni's Splendid Ice Creams opening in Spring 2021.
Interested in a virtual food tasting event? Check out this one coming up on Friday with sommelier Marco Villegas and head monger Rich Rogers discussing eight cheeses and pairings.