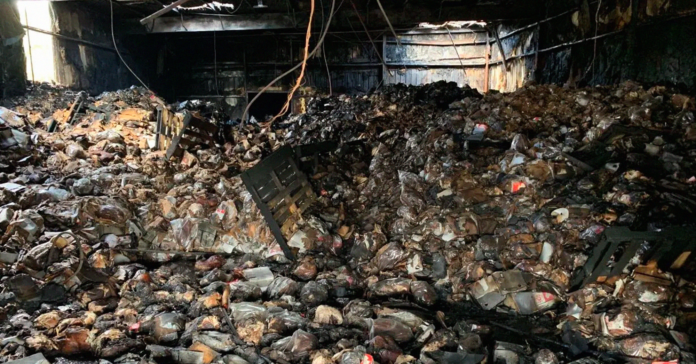 Texans who have made it a tradition to have turkey from Greenberg Smoked Turkey, Inc. in Tyler on their Thanksgiving table each year will have to make alternate plans this year.
The 82-year old family business was destroyed, and 87,000 frozen turkeys were lost in a fire last week.
No one was hurt in the fire that was started by a mechanical failure, the Dallas Morning News reported.
The freezers used for storing the smoked turkeys suffered the most damage.
The smokehouse, located only 1,000 feet away, was spared, but further turkey production has been halted for 2020, according to the company website.
"We will be smoking turkeys in 2021. And to hell with 2020," owner Sam Greenberg told the Dallas Morning News.
The company reportedly has close to 300,000 customers. Anyone who already ordered a holiday turkey will get a refund by Nov. 13, Greenberg said.
On the company website, Greenberg thanked his customers for their support over the years.
"We are grateful to have the best customers in the world and are proud to have been a part of your holiday tradition for so many years. Please invite us back to your table next year!"
Visit Gobblegobble.com for updates from the turkey producer that was named one of Oprah Winfrey's "Favorite Things."