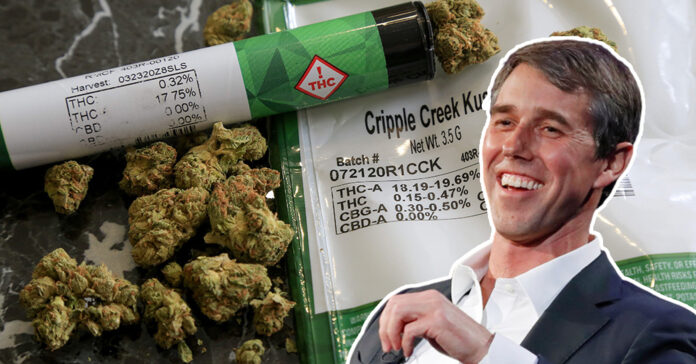 Voters are getting high with Beto O'Rourke's wish to legalize marijuana. In the Lone Star State, ending the prohibition of pot is becoming a campaign centerpiece for Democrats.
O'Rourke started out his on-the-road campaign in San Antonio, where he declared his not-so-secret ambition to legalize marijuana as one of his main goals.
"What if we legalize marijuana in the state of Texas so that we are no longer locking up fellow Texans for possessing a substance that is legal in most of the rest of the country today?" said O'Rourke.
The first time O'Rourke drew national headlines was back in 2009, when he was still a City Council member in El Paso, Texas, due to his support for marijuana legalization. He sponsored a resolution that called for "an honest, open national debate on ending the prohibition of narcotics."
Since then a lot has changed in the politics of marijuana legalization, and more Democrats and Republicans are on board. In recent polling by the Hobby School at UH and Texas Southern University, they found a substantial 67% of Texas residents support legalizing the sale and use of recreational weed.
According to the UH-TSU survey's demographic breakdown, 51% of respondents who identified as Republicans said they're in favor of legalizing. That compares to 79% of Democrats and 70% of independents who said they're in favor.
"Whether you're a Republican or a Democrat, whether you live in a small town or a big city, you can probably agree that it is time for us to legalize marijuana in the state of Texas," O'Rourke said.
18 states and the District of Columbia have lifted legal sanctions for the recreational use of marijuana. O'Rourke hopes Texas is next.