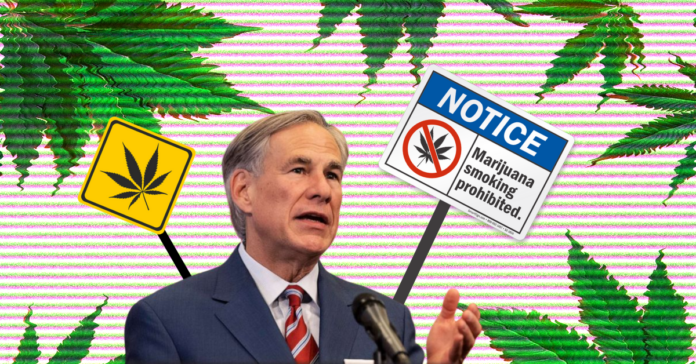 According to a new poll, the majority of Texans support legalizing pot for medical and recreational use. However, the one who holds all the power, Gov. Greg Abbott, refuses to jump on board.
On Tuesday, Abbott said his position has not changed beyond reducing the criminal penalty for marijuana possession to a Class C misdemeanor, but it is not in his plans to legalize marijuana.

According to a Dallas Morning News-University of Texas at Tyler poll released Sunday, 91% of Democrats, 85% of independents and 74% of Republicans, combining for 83% total, were in favor of legalizing marijuana for medical use.

When it comes to recreational use, which is legal in 18 other states, just 42% of Republicans are in favor, compared with a majority of Democrats and independents, 76% and 64%, respectively.

While Abbott claims to understand that small changes are needed in marijuana laws, his rival, former El Paso congressman Beto O'Rourke, supports the complete legalization of marijuana.

O'Rourke says legalizing marijuana is the right thing to do from a criminal justice perspective, adding that it would also create a billion-dollar taxable industry for Texas.
"We can stop locking Texans up for a substance that's legal in much of the rest of the country & allow police to focus on violent crime," O'Rourke said.
Currently, in Texas, possessing up to two ounces of marijuana is a Class B misdemeanor punishable by up to 180 days in jail and a fine up to $2,000. Possession of more than 2 ounces could result in up to a year in jail, and more than 4 ounces is a felony.