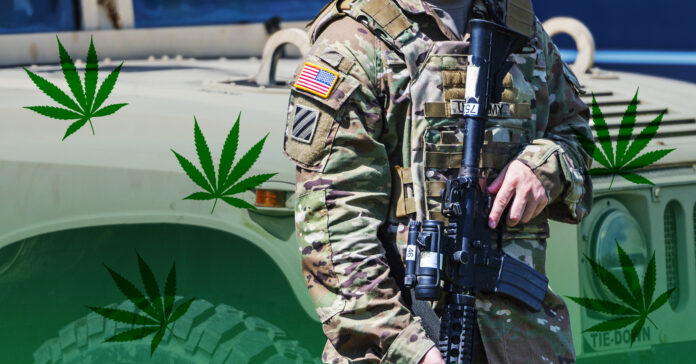 Texas Gov. Greg Abbott's precious border mission evolved from their mission to crack down on drug smugglers and human traffickers, and is now going after another type of "criminals:" U.S. citizens that have in their possession over 2 oz of marijuana.

Abbott points to more than 14,000 criminal arrests as proof that his multibillion-dollar push to secure the border with Mexico is a huge success.

But, according to The Dallas Morning News, who obtained open records from the Texas Department of Public Safety, roughly one out of every five of Operation Lone Star's arrests have been low-level marijuana charges that would trigger only a ticket, or less, in some of the state's biggest cities. Fewer than 100 people have actually been busted with more than 5 pounds of the drug.

Abbott has pointed to a spike in illegal immigration as justification to defund other departments and pump nearly $4 billion into his border security mission. He is now being accused of bragging inflated numbers to look tough on immigration in an election year.

Cited for possessing less than 2 ounces of marijuana, according to DPS reports:

– 71-year-old Vietnam veteran pulled over in Pecos County for tinted windows and ticketed after an officer found a "green leafy substance."

– San Angelo cosmetologist stopped for speeding in the West Texas city and arrested for a "marihuana cigarette in the ashtray."

– Jerald Perkins, pulled over in West Texas leaving work at an oil field and was written a citation for possessing two blunts.

The department did not answer questions about how such cases aligned with Operation Lone Star.

"It seems like a trap," Perkins, who is trying to hire a lawyer to handle the case in court, told The Dallas Morning News.