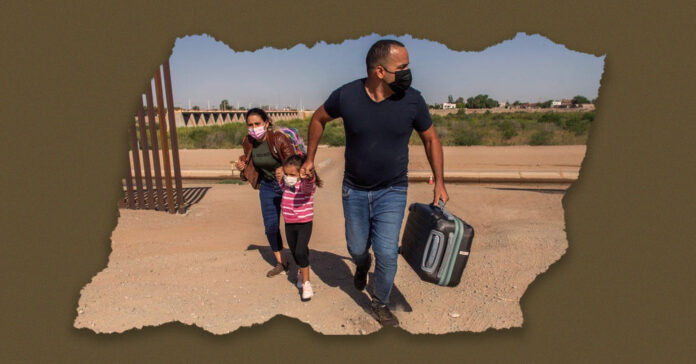 In 2017 and 2018, the U.S. The Department of Homeland Security under Trump's direction aggressively separated more than 5,000 children – the youngest being just four months old – from their parents, when they illegally entered the country through the U.S.-Mexico border.

Fleeing violence and persecution in Central America, thousands of migrants who sought asylum in the U.S. were met with the same brutality from which they were escaping. The separation of these children from their parents has left lasting psychological trauma and mental health disorders that have lasted even after they were reunited, a new study has found.

The findings were published in PLOS One, showing "how long the symptoms of mental health disorders are sustained," said Dr. Ranit Mishori, senior author of the study which was released by Physicians for Human Rights (PHR), as reported by The Dallas Morning News.

PHR reviewed legal documents and medical evaluations detailing the mental health of 31 of these separated children and parents. Most of the families that took part in the study had already been reunited.

The evaluations were carried out by health care officials, such as physicians and clinical social workers, who assessed the mental health of migrants to potentially aid in the legal process for seeking asylum. These documents are called medico-legal, and can take hours of interviewing the individual before completion. ​​

The clinicians diagnosed all the individuals contained in the study group with at least one mental health condition arising from the suffering they faced fleeing their countries of origin combined with the devastating trauma of being torn apart from their families by US border agents, as reported by The Guardian.

The most common conditions were post-traumatic stress disorder (PTSD), major depressive disorder and generalized anxiety. This includes two children who had been reunited with their parents for at least a year.
"It's more than just an acute trauma that happens immediately surrounding the separation," Dr. Mishori said. "Reunification itself can be very traumatic as a child, especially for very young children, the parents they are eventually reunited with may now be almost complete strangers."

The overall conclusion of the study was that US officials intentionally imposed severe pain and suffering on Central American asylum seekers, with the purpose of scaring them away, and coercing them not to pursue asylum claims.

"This analysis shows the trauma and agony endured by parents and children who were forcefully separated from one another, and the compounding toll that trauma takes on both mental and physical health, lingers with these individuals for weeks, months and years after they've been reunited," said Dr. Mishori.

Mishori added: "The forced family separation policy violated human rights, and resulted in severe and long-lasting psychological harm."