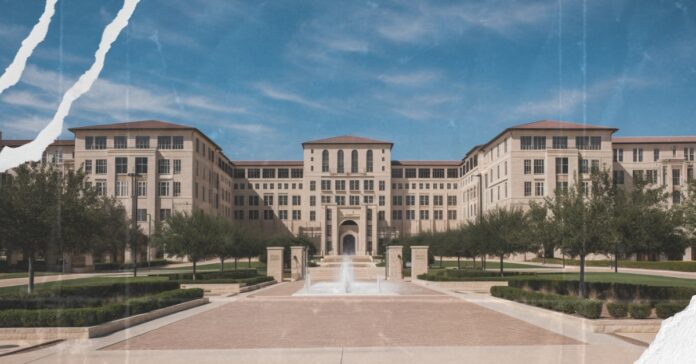 In a decisive ruling last Friday, the U.S. Supreme Court struck down President Joe Biden's student debt relief program and borrowers are expected to start making payments in the fall when the pause on payments ends.
The decision affects approximately 1.4 million Texas, who had already been approved for relief.
The highest court in the land declared Biden's plan "unconstitutional" and struck out one of his campaign promises to provide student debt relief. The program would forgive up to $20,000 in debt for direct federal borrowers.
The repayments are bound upset to borrowers who have not been required to make monthly payments for their loans since March 2020, when the pause on payments began as a way to provide relief during the COVID-19 pandemic.
However, there are other repayment plans that will provide borrowers with some relief such as reduced monthly payments, stop-interest accruals and debt forgiveness after 10 to 25 years of payments.
An update to the Revised Pay As You Earn plan — REPAYE — is Saving on a Valuable Education plan — SAVE. The new program will go into effect next year, however, some of its features will begin before borrowers resume their monthly debt payments in October.
The REPAYE program calculates how much a borrower will pay each month based on their income, it is the largest federal income-driven repayment program. According to the data the Department of Education released in March 2023, the program is used by 3.3 million borrowers who owe nearly $200 billion in student loans. Borrowers can switch to REPAYE as long as they follow the program's conditions, even if they aren't currently enrolled in an income-based repayment plan.
While Texas residents have the second highest rate of student debt, less than 20% of the borrowers in the state are on an income-driven repayment plan.
Roughly 3.8 million students owe $33,400 on average.
The Texas Tribune reported that, according to advocates for affordable higher education, many students either remain unaware of this repayment option or they do not understand it. Many tend to believe that this option needs to be better promoted because it's an effective option for borrowers who struggle to repay their loans.
"All of these students should be in the income-driven repayment plan," Sandy Baum, an expert on higher education finance and senior fellow at the Urban Institute told the Texas Tribune. "But some of them do not know about it or have faced bureaucratic difficulties getting into the program."
Here are some tips to help the Texans gearing up to restart their student loan payments.
How Will an Income-driven Plan Work?
The income-driven repayment plans set monthly payments amounts according to a percentage of the borrower's income, instead of the amount owed.
According to an announcement made by the U.S. Department of Education on Jan. 10, the REPAYE plan will modify rules to solve some of the program's problems. According to the Texas Tribune, advocates say that the result of these modifications will improve repayment options for borrowers.
How Is SAVE Different From REPAYE?
Borrowers need to pay 10% of their discretionary income — defined as a part of the borrower's earnings that exceeds 125% of the poverty guideline. The minimum amount is $18,225 for a single person; however, it is updated periodically according to family size.
Payments calculated with this technique are lower than the interest that the borrowers would pay each month. However, with the way REPAYE works right now, the interest that's left unpaid by these monthly payments are added to the total debt owed by the borrowers. This leads to the borrowers seeing their debts grow each month despite making timely payments.
This ends and is replaced by the SAVE plan.
Who Is Eligible to Apply for SAVE?
Borrowers currently on the REPAYE plan will automatically switch to the new SAVE plan. Borrowers who are on any other repayment plan — income driven or not — can apply for the SAVE program. They will need to have a federal direct loan provided directly by the U.S. Department of Education, such as Direct Subsidized Loans, Direct Unsubsidized Loans, Direct PLUS Loans and Direct Consolidation Loans.
The borrowers with the Parent PLUS Loans are not eligible for SAVE as of right now. While the final version of the new rules are not yet published. According to the Texas Tribune, advocacy groups have requested the SAVE plan include those with the Parent PLUS loan.
There is no charge for a switch and borrowers should contact their loan service providers to make changes to their repayment plans.
Other Repayment Options and What Is Different About SAVE
There are various other repayment options available to borrowers such as the Pay As You Earn plan (PAYE), the Income-Based Repayment plan (IBR), and the Income-Contingent Repayment plan (ICR). Each plan differs based on who can apply, their monthly payment calculations and loan forgiveness terms.
ICR is the only one that accepts Parent PLUS Loans — these are unsubsidized loans made to parents of dependent undergraduate students.
The New Plan Goes Fully Into Effect Next Summer, However, It Starts Helping Borrowers This Year
The Department of Education announced that the plan would go into effect on July 1, 2024, but the agency announced that it will execute three aspects of the SAVE plan before borrowers resume their student loan payments in October: the change of discretionary income definition from 125% to 225% of the poverty line; ending the accrual of unpaid interest; and allowing married borrowers to file separate tax returns for income calculation purposes.
The department will implement other parts of the SAVE plan next summer, which include reducing undergraduate borrower's monthly payments to 5% of their discretionary income and forgiving remaining debt of up to $12,000 after 10 years of payments.
The New Program Can Be More Beneficial for Borrowers
In accordance with the SAVE plan, low – to middle-income borrowers can make smaller monthly payments without collecting debt for unpaid interest. According to the Texas Tribune, experts say that many would reach the forgiveness deadline without fully repaying the debt. Which will particularly benefit borrowers who have smaller debts and lower incomes, they told the Texas Tribune.
Financial aid experts such as Mark Kantrowitz mentioned that while the SAVE plan may help make higher education more affordable, it is not a long-term solution because students will still get into debt. She told the Texas Tribune that it would be better if these students have access to more, bigger grants and if public universities would get more funding so they could lower tuition fees.
Kantrowitz also told the Texas Tribune that Biden has been successful in doubling the Pell Grant budget over the next couple of years. However, this is still inadequate to fully prevent low-income students from collecting debt. For Kantrowitz, tripling the Pell Grant budget would allow students to graduate debt-free at some of the least expensive universities, as reported by the Texas Tribune.
This program will help Black, Hispanic and Native American borrowers help cut their total lifetime payments cut in half, according to the Department of Education. The agency also estimates that borrowers will see their total payments drop by 40% under the SAVE plan, which will also lead to a reduction of 83% for lower-income borrowers.