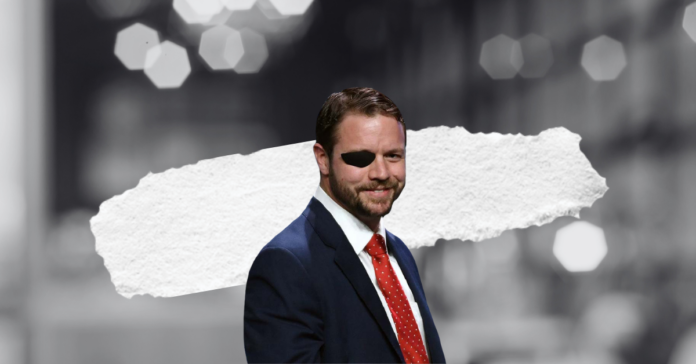 On August 18, Houston Republican and former Navy SEAL Dan Crenshaw told the audience at a gathering of Young Republicans at the Omni Hotel in downtown Dallas, to embrace the optimism and enduring values of conservatism, asserting that these principles safeguard the essence of the nation's founding ideals.

According to The Dallas Morning News, Crenshaw asserted that GOP candidates should prioritize issues that directly impact voters' lives. While he acknowledged the allure of divisive topics, he stressed that voters are genuinely concerned about matters like the economy, energy policies, and national security, particularly at the southern border.

Since Crenshaw's entry into Congress in 2019 he has advocated for a return to core conservative principles and cautioned against veering too far from these values.

He emphasized the necessity of focusing on issues that hold the greatest importance to the electorate, recognizing that overlooking these concerns would likely lead to defeat. Crenshaw's approach is centered on aligning with the priorities of the people, a perspective he encourages his fellow Republicans to adopt.
"If we forget to focus on the issues that are on their top three, we're gonna lose. We have to see what they see," Crenshaw said.
While former President Donald Trump remains a central figure within the party, Crenshaw has deviated from Trump on certain matters, including the contentious claim of a stolen 2020 election. Crenshaw voiced his belief that this assertion was perpetuated to agitate the public, rather than being rooted in truth.
In his speech, Crenshaw refrained from explicitly mentioning Trump. He cautioned against allowing the upcoming 2024 presidential race to dominate the party's focus, recognizing the potential pitfalls of veering too far from core conservative principles.
For Crenshaw, the essence of conservatism lies in treating the American people with genuine care and respect.

"Part of being a conservative is treating the American people like we actually love them," he said. "Maybe we should use that language a little bit more."