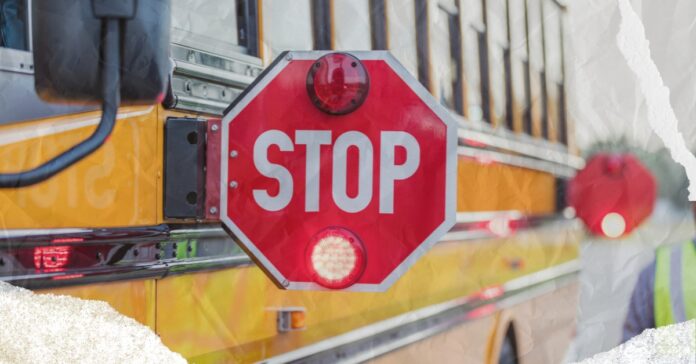 Last year, in September, 49 migrants were transported from San Antonio to Martha's Vineyard as part of a political play. An investigation was initiated regarding the involvement of Florida Gov. Ron DeSantis' administration, and the Bexar County Sheriff's Office has now filed criminal charges with the local district attorney.
According to The Texas Tribune, the charges include various counts of unlawful restraint, encompassing both misdemeanors and felonies. No specific individuals have been named as suspects, and the sheriff's office did not provide a specific timeline for when the investigation was handed over to the Bexar County district attorney. Further updates will be provided to the public once available.

A lawsuit filed by a law firm representing some of the migrants involved provides additional details. The lawsuit alleged that 50 migrants in San Antonio were given $10 McDonald's gift cards, in exchange for a signed consent form to board a flight to Massachusetts. Then, the migrants, primarily Venezuelans, were reportedly given a brochure listing social service organizations that they were not eligible for, according to the lawsuit.
The day after the incident, Governor Ron DeSantis held a news conference claiming responsibility for the transportation of the migrants from Texas to Massachusetts. So far, the Florida Legislature has allocated approximately $13.5 million for this effort.
No response was received from Governor DeSantis' office regarding requests for comment from The Texas Tribune.
Meanwhile, California's Attorney General, Rob Bonta, has accused the DeSantis administration of recruiting South American migrants in El Paso to be flown to Sacramento.

According to The Sacramento Bee, 16 migrants from Venezuela and Colombia were flown from El Paso to Sacramento. On another occasion, the same plane transported 20 migrants from El Paso to Deming, N.M., and then to Sacramento, according to reports and the flight tracking website FlightAware.

AG Rob Bonta announced in a statement that his office has initiated an investigation to determine who arranged the migrants' flights to California and the reasons behind it.

"We are investigating the circumstances by which these individuals were brought to California. We are also evaluating potential criminal or civil action against those who transported or arranged for the transport of these vulnerable immigrants. While this is still under investigation, we can confirm these individuals were in possession of documentation purporting to be from the government of the State of Florida.
On Monday, California Governor Gavin Newsom backed AG Rob Bonta and tweeted that Gov. DeSantis was a "small, pathetic man." He also emphasized that the situation in California was different from Martha's Vineyard and included a link to the state's criminal code on kidnapping.