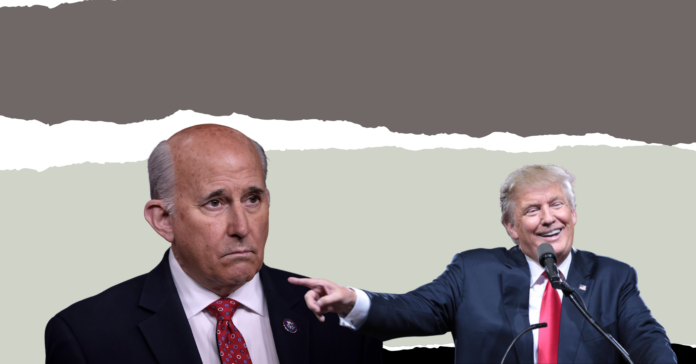 "The only reason I know to ask for a pardon is because you think you've committed a crime," said Rep. Adam Kinzinger, after testimony exhibited at a hearing on Thursday showed Gohmert asking former President Donald Trump for a pardon after the Jan. 6, 2021, insurrection.

According to The Texas Tribune, Gohmert was mentioned several times during the hearing which focused on the coordinated effort by Trump and his allies to convince the Justice Department to investigate voter fraud and help overturn election results.

Apart from Gohmert, other Republicans asked for pardons: Reps. Matt Gaetz of Florida, Mo Brooks of Alabama, Andy Biggs of Arizona, and Scott Perry of Pennsylvania.

The revelations against Gohmert, have been the strongest connections between a Texas lawmaker and the efforts to sabotage Biden's presidency.

His chief of staff was copied on an email that included allies of Trump saying Vice President Mike Pence "would benefit greatly from a briefing" by John Eastman, the architect of the plot to overturn the 2020 presidential election results, as reported by The Texas Tribune.

During the hearing, the committee also showed a video of Gohmert targeting Justice Department officials for not investigating the allegations of widespread voter fraud.

"There's widespread evidence of fraud because people haven't done their jobs," Gohmert said in the clip shot on Dec. 3, 2020. "[John] Durham and [William] Barr will deserve a big notation in history when it's written of the rise and fall of the United States if they don't clean up this mess, clean up the fraud. Do your jobs and save this little experiment in self-government."

The Texas lawmaker was early to speak out against the results of the 2020 elections and was even flagged by the U.S. Capitol Police for comments he made that potentially incited violence.

He was the first Texan to be mentioned in the committee's hearings so far.