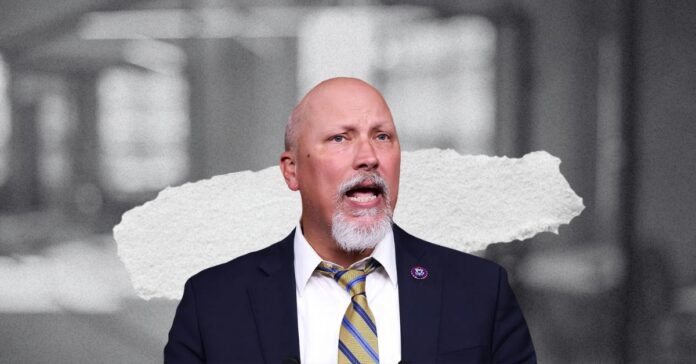 Representative Chip Roy, a Texas Republican and member of the Freedom Caucus, delivered a scathing speech on the House floor, accusing fellow Republicans of achieving "nothing" with their majority in the House of Representatives.

Despite holding 221 seats compared to the Democrats' 213, Roy challenged his party's effectiveness and called for tangible accomplishments.

"For the life of me, I do not understand how you can go to the trouble of campaigning, raising money, going to events, talking to people, coming to this town as a member of a party who allegedly stands for something… and then do nothing about it," Roy said.

"One thing: I want my Republican colleagues to give me one thing—one—that I can go campaign on and say we did. One!" He then asked Republicans to come down to the floor and "explain to me one material, meaningful, significant thing the Republican majority has done besides, well, 'I guess it's not as bad as the Democrats.'"
Amid internal divisions within the GOP, including the recent ousting of former Speaker Kevin McCarthy, Roy's criticism adds to the ongoing challenges faced by the party.
The House recently narrowly averted a government shutdown by passing a short-term funding bill, but 93 Republicans, including Roy, voted against it, citing dissatisfaction with the absence of desired spending cuts.

Campaign group Republicans Against Trump reacted to the clip by sharing it and wrote: "Republican Congressman Chip Roy just gave Democrats their best campaign ad for 2024."According to Newsweek, this isn't the first instance of Roy clashing with his own party, as evidenced by his previous disagreement with Marjorie Taylor Greene over the censure of Democratic Representative Rashida Tlaib because of her response to the Israel-Hamas conflict.